Michelle is an illustrator based in Almere, The Netherlands

Hi Michelle. Can you tell us a little bit about your tape and your song selections?

Music has a very big influence on us as it speaks to our hearts. When we listen to upbeat music for example, it lifts our moods. Sad music on the other hand, works the other way around.

A few years ago, I discovered some songs which were upbeat, but had serious - and even sad - lyrics. I noticed that through the upbeat music I could acknowledge the sadness of the lyrics, but not be gloomy about it. The songs even inspired me to take action, whereas sad music about the same topics only worsened my mood.

This contradiction of 'serious message, bright surface' was really interesting to me, and without really knowing, this concept infiltrated my illustration work. I had the urge to depict the sad side of life, but just like the songs in a bright and humorous way. This way I acknowledged the feelings, but it didn't become a pity party.

This concept eventually became the core of my illustration work. At the time I wasn't aware that it started with music, but once I did, it only felt logical to perpetuate the concept into a tape. Each song in this tape acknowledges the sad feelings in life, nuances them or even inspires to do something about it. In this way I hope that when someone is in a bad mood and listens to this tape, that by the end of it the listener feels better or even empowered to take action!

What direction did you take with your cover art, and what was your process?

The contradiction of 'serious message, bright surface' infiltrated my illustration work with a poster series. In this small series I depicted honest, negative thoughts through bold colours, decorative borders and smaller elements that together tell the story. For the cover art of this tape, I wanted to go back to this approach. I did this through decorative borders and dividing the canvas into smaller parts.

To be frank, I had - despite the borders - no clear idea for the cover art. Most of the time I don't have an extensive idea how I want to bring together my illustrations, but this time I even had less of a clue. I eventually decided to start with the borders and hoped I would get more ideas along the way. As you can see, I luckily did!



What are your fave album covers, records with a great music and artwork combo, or musical projects with a visual component?

I really love the music and art combo of the band Kings Kaleidoscope! They take the space to explore their creativity into their music, but also into their art. From how they present themselves online to their cover art - each time they present a different take.


Zeal

– Kings Kaleidoscope

2019, Rainbow Records

As an illustrator I can really appreciate how the band sees the value of visual artworks, especially as a Christian band. I haven't seen many Christian artists who really challenge their creativity and stick to the core of the faith, so it's really refreshing to see the work of Kings Kaleidoscope!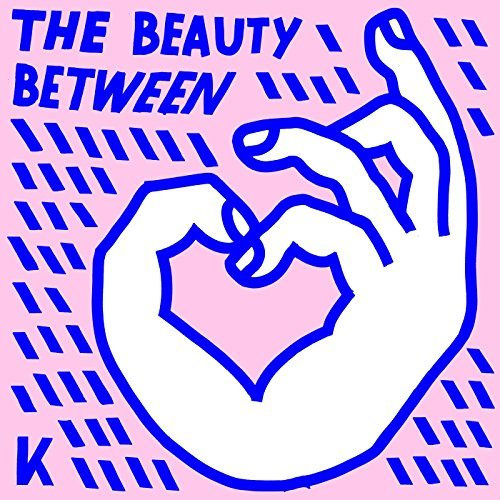 The Beauty Between

– Kings Kaleidoscope

2019, Self-published

Artwork: Tobias Gutmann


My favourite project of them is the music video for "The Rush". The song itself is already really strong, but the visuals even reinforce their creative take. It's actually quite a simple concept: a stop motion of felt figures from Bible stories like a lamb, the disciples and much more. I recognized these felt figures from my childhood in church. It is supposed to be a fun way of visualising the Bible, but as a kid I thought it was really lame. 'The Rush' music video however displays the felt storyboard in a refreshing way and even shows the charm of it. I think that's what art should be about: telling a story in a refreshing and compelling way so it draws people to hear the message.




"The Rush" [music video] – Kings Kaleidoscope
2019, Rainbow Records
Animation: Andy Maier / Chad Gardner

What did you listen to growing up?



It wasn't until I was a teen when I got into music. At first I basically only listened to Bruno Mars, but over time my music taste did become a bit more 'edgy' when I discovered Artic Monkeys. Eventually I found Twenty One Pilots and that's when I really discovered my music taste. It was the first time I could really relate to music - especially to their album

Blurryface

that had then just came out. This influence also returns in this tape as the second song "Not Today" comes from this album.

And what's on heavy rotation for you at the moment?

At the moment I have an older Metronomy album

Summer 08

on repeat. In general I've been heavily rotating through their music the past few years haha. Especially their song 'The Look' is by far my most listened song.

What's happening in your creative world at the moment?

At the moment there's a lot swirling around haha! I've been working on a blog for a while to capture my thoughts on life. As it takes a lot of time to write, I've been playing around with the idea of also making videos about these topics. To me it's really important to talk about life and the meaning of it, hence my 'serious message, bright surface' approach. I'm however still figuring out how to apply this to more facets of my art, so if anyone's interested in this journey feel free to follow my Instagram

Where can we find you? michellewagenaar.cominstagram.com/thesacrebleulife thesacrebleulife.com

(blog)

Thanks Michelle 👋🏽

TRACKLIST
Glass Animals - I Don't Wanna Talk (I Just Wanna Dance) / Twenty One Pilots - Not Today / Em Beihold - Numb Little Bug / AJR - 100 Bad Days / Ryan Mack - Overwhelmed (Ryan Mack Remix) / Em Beihold - Groundhog Day / Paramore - Caught in the Middle / Young Rising Sons - SAD (Clap Your Hands) / AJR - Weak / Paramore - Hard Times / New Beat Fund - Sikka Takin' the Hard Way / Harry Styles - As It Was / NEIKED - Better Days (NEIKED x Mae Muller x Polo G) / Twenty One Pilots - Good Day / Tai Verdes - AOK / AJR - Way Less Sad ︎