Jono is an illustrator based in Cornwall, UK.

Hi Jono. Can you tell us a little bit about your tape and your song selections?

I have a distinct, vivid memory of being about 4 years old, sat by myself with all the lights off in our old living room watching the 2004 WRC (World Rally Championship). I remember putting on my bike helmet, and sitting on a cushion in front of the TV, pretending that every time the camera switched to the inside of the car, that I was in the back with the drivers. I'd sit cross legged and hold the sides of the cushion, rattling myself to simulate the bumps of the course, and every time they crashed I'd tip the cushion completely and fling myself onto the floor…

Then when I got a bit older, I played 'Burnout 3 :Takedown' for the PS2, which made me feel how I felt watching the Rally, but also provided a great soundtrack at the same time. Those two memories are now synonymous in my mind, and make me super happy to look back on!

What direction did you take with your cover art, and what was your process?

When I made this artwork, I was greatly inspired by the book covers of the Peow 'Ex- Mag' series. They have this coloured strip down the side which completely separates the text from the image, its something that I've not seen very much of but it really influenced me going into the project! I liked how it let the image breathe, and made it the primary feature of the covers, instead of the text.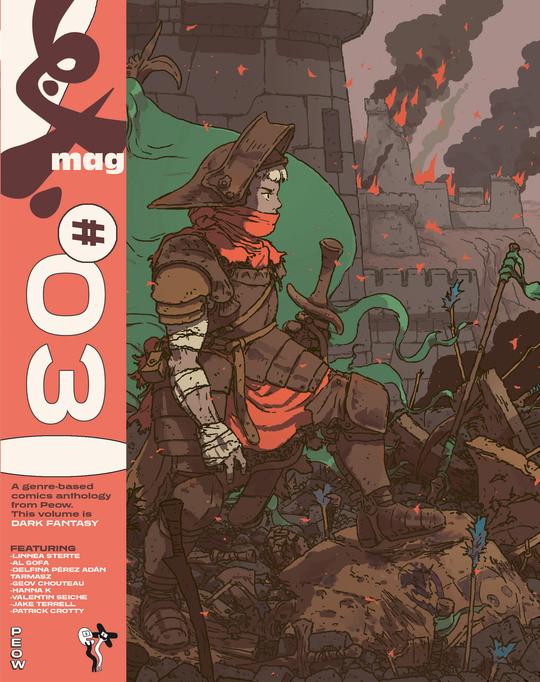 I'd also been experimenting at the time with using white clay, that is then digitally coloured through blend modes. Its something I still use as a creative style, as I think that 3D and model making processes are severely under utilised in modern illustration! I knew it had to be a very literal representation of my memory, and that the most interesting way to play with the lighting and shadows was to use the model making techniques I had developed. Luckily, the torch on my phone did a surprisingly good job at picking out the depth in the piece!

The car was added in to reflect my early imagination, showing just how absorbed I was in the moment and the stars were a VERY subtle nod to my favourite rally car, the Subaru Impreza!



What are your fave album covers, records with a great music and artwork combo, or musical projects with a visual component?

There's a ton of album covers that I absolutely adore, but some of my favourites right now are: Fuzzybrain (by Dayglow), Pocket Music (by Tatsuro Yamashita), and City Slicker (by Ginger Root)… All of these utilise, in some way or another, clay or model making techniques, and each one creates such a heartfelt creative harmony, that is truly representative of the music itself.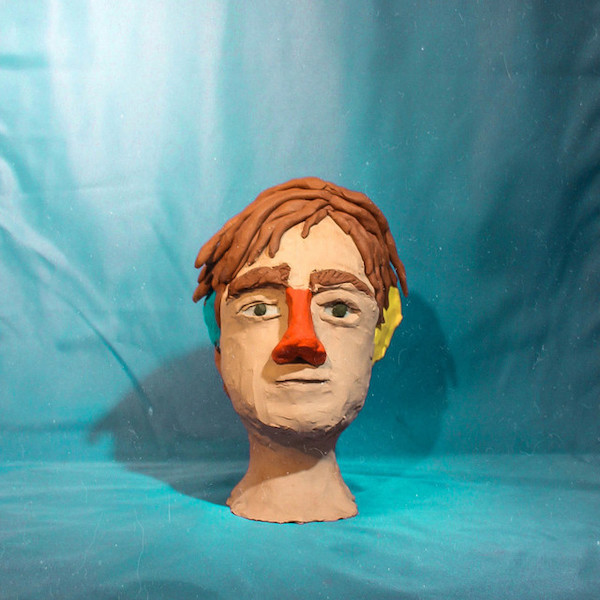 Fuzzybrain
– Dayglow
2019, Acrophase Records
Artwork: Sloan Struble
Pocket Music
– Tatsuro Yamashita
1986, Moon Records
Artwork: Kyozo Hayashi
City Slicker

– Ginger Root

2022, Acrophase Records


I also love the simplistic, childlike drawings on The Cure's Wish, and the silliness of Hot in the Shade by Kiss… The sphinx has shades, need I say more?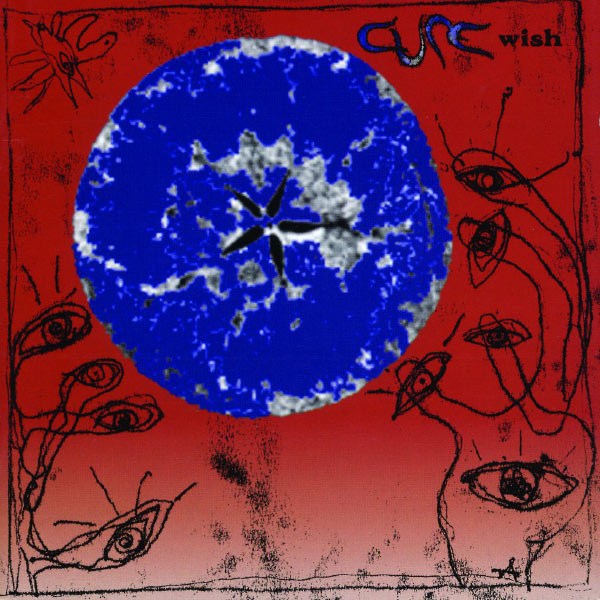 Wish

– The Cure

1992, Fiction / Polydor Records

Artwork: Parched Art


It would be remiss of me to not also bring up the music video for Peter Gabriel's 'Sledgehammer'. I first saw this on the Chicken Run bonus features DVD, and it has cemented itself as not only one of my favourite music videos, but also one of my favourite songs. It is likely one of the reasons that I have been experimenting so heavily with clay in my own work, and for that I cannot give it high enough praise!


'Sledgehammer' [MV] – Peter Gabriel

1986, Charisma Records

Dir: Stephen R. Johnson

Animation: Aardman / Brothers Quay


What did you listen to growing up?



When I was growing up I mostly listened to Muse. At the time I had every album of theirs on CD and would always play them in the car, going to school, or to the shops, any opportunity I could get really… I remember the first song of theirs I heard was 'Time is Running Out' which is a song I still love to this day!

I also listened to a lot of Foo Fighters and Guns 'n' Roses with my dad, and my mum would listen to Keane and Jamiroquai in the car. I still listen to all of these bands, they mean a lot to me thanks to those formative memories, especially Foo Fighters who my dad eventually took me to see!

And what's on heavy rotation for you at the moment?

Right now, it's the new Lemon Twigs album,

Everything Harmony

, I think it's their best one yet, but I've also been listening to a lot of The 1975 and Suede, especially

Pantomime Horse

and

Trash

… I've been throwing on the odd bit of Pretty Sick too after me and my partner saw them support Beabadoobee, they live up to their name!

What's happening in your creative world at the moment?

At the moment I'm finishing up my work for

Koguchi Press

's 'Koguchi' magazine, which is a comic anthology project with a bunch of other really cool illustrators! The Kickstarter recently got fully backed so I'm working hard to get everything sorted for the deadline! The Kickstarter is over now, but as a shameless plug I'll link to their instagram so you can stay in the loop aha!

I'm also currently running a 'draw this in your style' challenge, go to my instagram (

@jono_draws

) and draw a silly fella sat on a cow!

Where can we find you? instagram.com/koguchipress instagram.com/jono_draws Thanks Emily 👋🏽

TRACKLIST
Colin McRae Rally 2 Theme – Jonathan Colling / Young Offender - New Order / Never Let Me Down Again - Depeche Mode / Never Enough - The Cure / 12:51 - The Strokes / This Fire - Franz Ferdinand / Caught By The Fuzz - Supergrass / C'mon C'mon - The Von Bondies / Holiday/Boulevard of Broken Dreams - Green Day / Breathing - Yellowcard / It's Not a Fashion Statement, it's a Deathwish - My Chemical Romance / The Small Print - Muse / Colin McRae Rally 4 Winner Jingle - Jonathan Colling ︎