Arabella is an artist based in Ludlow, Shropshire.

Hey Arabella. Can you tell us a little bit about your tape and your song selections?

My mixtape is a bite size nutshell for art imitating life.

It contains references from the Adam and Eve story, which is clawed in with Tarzan, Sonic the Hedgehog and the spices of modern day life. The bear, as the artist himself, creates one hell of a mess as he draws and paints, from what we see, is a beautiful, Madagascar jungle. I have purposely selected my songs to make a beginning, middle and an end. Middle bit is where the chaotic bits are.

What direction did you take with your cover art, and what was your process?

Mainly through observing how life in the global world is operating and progressing, in comparison from the past and to the current day where things got more open and perhaps are getting more crazy.



What are your fave album covers, records with a great music and artwork combo, or musical projects with a visual component?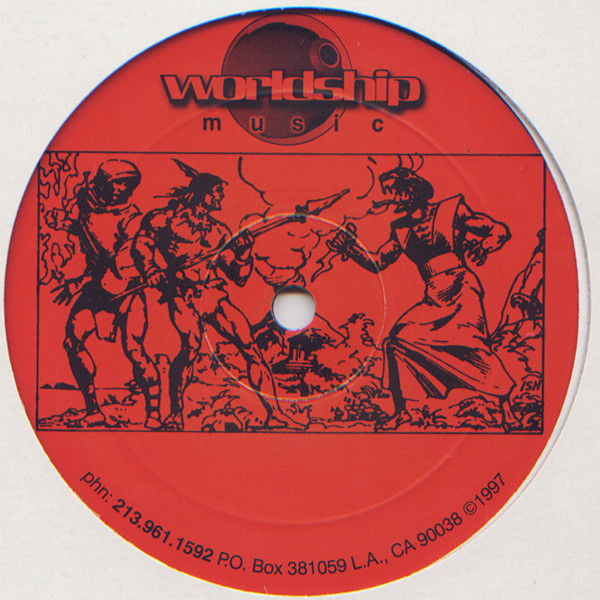 Black Corsairs
[b-side] – Teflon Dons
1997, Worldship
Crossroads of Hell

– Rōnin

2021, Body Musick

Artwork: Filmmaker

What did you listen to growing up?



When I was younger I listened to a combination of heavy metal and video game music. Also due to growing up with playing JRPG games and the Final Fantasy game franchise I had a passion for listening to the types of tracks that they played. I've always loved how the songs make you end up in a trance.

And what's on heavy rotation for you at the moment?

I'm getting really jammed into listening to Electronic, Fonk House music, from way back when. These were albums from the 60's to 90's. Current Fonk music from independent artists on Bandcamp sounds great too. They've always had interesting looking vinyl discs, where they tempt you to start jiving to the songs.

What's happening in your creative world at the moment?

Though I have plans for building up my portfolio to send to illustration agencies and other specific companies, I also have plans on applying my work onto apparel, using patchwork and taking my existing work to another level. Another dream that I have in mind to pursue is to make my own music, illustrating and forming the songs into cassette tapes. I'm also eager to learn how to use the DJ Mixer.

Where can we find you? instragram.com/arabella_simpson Thanks Arabella 👋🏽

TRACKLIST
召喚 (手牽着手,攀向峯頂 - 妖女 · 天火見 : 召喚 / The Blue Eye Ear – Paris Zax / Get Up Blackman - Hopeton James / Jungle sounds / Venus sounds / World Princess – Grimes / Venus sounds / Not My Problem – Bill Jobs / Reso Drone – Bill Jobs / Nightsaber – Machine Girl /Nuclear bomb / Big Body – Wigger Deathride / Resurrect My Feelings – Zepherin Saint / Beach sounds ︎