Pat is an illustrator based in London, UK.

Hi Pat. Can you tell us a little bit about your tape and your song selections?

I wanted to make a playlist for those late night bus journeys around London. I chose songs that I feel both encapsulate the busy nightlife of the city, but also that comfortable sleepiness.

I wasn't looking to curate music from one specific genre, but more a mood that runs across different genres of sound. This way, you end up going from Yusuf Lateef for example, and his soft, quite delicate sound, into the ascending crescendo of Death in Vegas's track 'Girls'. I quite like how there are lots of tracks that you wouldn't normally hear consecutively, but they tell this story of a sleepy journey quite nicely.

What direction did you take with your cover art, and what was your process?

I wanted the artwork to capture the busyness on the outside of the bus, people in the street walking and dancing, but also to have a soft detachment, like they are being viewed through a window- I think that's why I wanted to to use coloured ink to illustrate the figures with soft shapes and simple gestures.



What are your fave album covers, records with a great music and artwork combo, or musical projects with a visual component?

There's a really cool artwork for Paul Chambers's album Paul Chambers Quintet. It's a Blue Note record, so it has that really simple, mid-century feel, that lets the music fill in the gaps.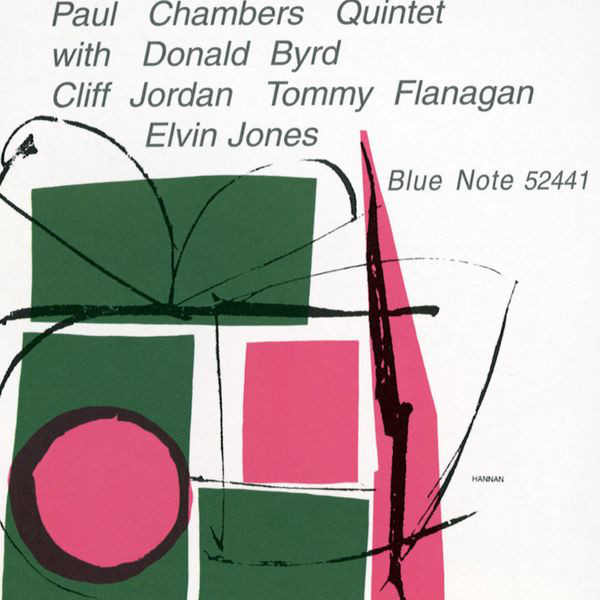 Paul Chambe

– Donald Byrd, Cliff Jordan, Tommy Flanagan, Elvin Jones

1958, Blue Note

Design: Tom Hannan

Also, Mariah's Utakata No Hibi, which is such a beautiful album, which merges Armenian folkloric lyrics with japanese synthpop sounds so effortlessly. It has this really ethereal, quite enthralling artwork, that is immediately recognisable and compliments the sound of the record so well.


うたかたの日々= (Utakata No Hibi)

– Mariah

2015, Palto Flats

Artwork: Yla Okudaira

What did you listen to growing up?



My dad listens to a lot of Americana, so there was a healthy dose of Springsteen and Jackson Browne. I remember my mum listening to a lot of Tracy Chapman, so there was a lot of focus on songwriting and lyricism in the music I listened to growing up.

And what's on heavy rotation for you at the moment?

I've listened to Simz's new album

NO THANK YOU

a lot.

A couple of others on repeat are Kikagaku Moyo's

Masana Temples

and Altin Gün's

On

.

What's happening in your creative world at the moment?

I feel like my illustration work goes through a kind of 'break-up season' at this time of year, where I have a little work identity crisis. In many ways, this is quite a good time for experimenting and trying different mediums, so I've been doing a lot of that recently. I share a

studio

with some other brilliant creatives, so they keep me inspired during these periods.

I've been working on some new artwork for my friend '

Berlioz'

, who's doing some really exciting stuff on the house-jazz scene, so keep an eye out for that!

Where can we find you? pat-thomas.co.uk instagram.com/patgthom Cheers Pat 👋🏽

TRACKLIST
Peter Gordon & Love of Life Orchestra - Still You / Art Blakey & The Jazz Messengers - Sleeping Dancer Sleep On / Felbm - Somnambulant / Kokoroko - Home / Faye Wong - 分裂 / Natalia Lafourcade - Pajarito colibrí / Sun Ra - Tapestry from an Asteroid / Frank Dukes - The Prince of Noodles / Yusef Lateef - First Gymnopedie / Death In Vegas - Girls / Slowdive - Celia's Dream / Susumu Yokota - Extension / Ippu-Do - プランツ・ミュージック / Susumu Yokota - Blue Sky And Yellow Sunflower / The Sweet Enoughs - Mysterious River Snake / Kit Sebastian - Elegy for Love / Brian Eno - The Big Ship (2004 Digital) Remaster / Air - Casanova 70 / Carwyn Ellis & Rio 18 - Botafogo Blue / Erland Cooper - First of the Tide / Alain Goraguer - Le Bracelet / Ahmad Jamal Trio - Dolphin Dance / Charlie Megira - Tomorrow's Gone ︎