Helen is a motion graphic designer, illustrator, and horse fan/fearer based in Queens, NYC.

Howdy Helen. Can you tell us a little bit about your tape and your song selections?

I'm known as the "horse person" in my friend group. I grew up riding horses, and even endured a horse accident in which I fell off, broke my jaw, and had to have my jaw wired shut for a few months and eat liquidised food through a straw. I haven't ridden horses since, so it's a complicated relationship. But I still love them and have always drawn them. The first thing I ever drew in my very first sketchbook was a horse. Plus, back in college I was a radio DJ, and during my final semester I would sometimes host what I called "The Horsing Hour", where I would only play songs that had the word "horse" in the title for 2 hours straight from 10pm - Midnight. I was known as DJ Horse. So I decided to make a "horse herd" playlist. Some of the songs I consider to be my taste, and some aren't. But that's the fun of making a playlist like this.

What direction did you take with your cover art, and what was your process?

Honestly I really struggled with what to make for this. I'll come up with a lot of directions, but then freeze because I'm always worried about picking the "right" direction. And I'm sure like many others out there, drawing has been feeling exceptionally challenging lately. Lots of moments of comparison and struggling to figure out what to draw, worrying about if it's cliche, or too ugly, or not interesting enough, or if it's been done before. I also work in an industry/hierarchy where my drawing/design skills may be acknowledged, but are never asked for or listened to. Which is why I seek out projects like this in my freetime. But then I freak out, because oh no! Now I'm in charge. Now I'm the art director. And I'm the one that put myself in that position, haha.

Since I struggle with getting the motivation to draw, I decided why not pick something kinda complicated that I would have to really throw my brain into: the skeletal structure of a horse. What could go wrong! I didn't entirely go for accuracy, more for feel. So if there's an extra vertebrae or rib in there, my bad.



What are your fave album covers, records with a great music and artwork combo, or musical projects with a visual component?

I love this question because I actually have a fun side project where I take album covers that I like, pull apart their design/elements onto different layers in photoshop, and then animate them. Some of my favourites include really any Stereolab or Broadcast album covers. Julian House has worked with them both often and always has such striking designs.


Various Stereolab single / EP covers using an illusrtatrion taken from a comic strip called "Der tödliche Finger" by Antonholz Portmann, published in Swiss underground magazine Hotcha! in 1970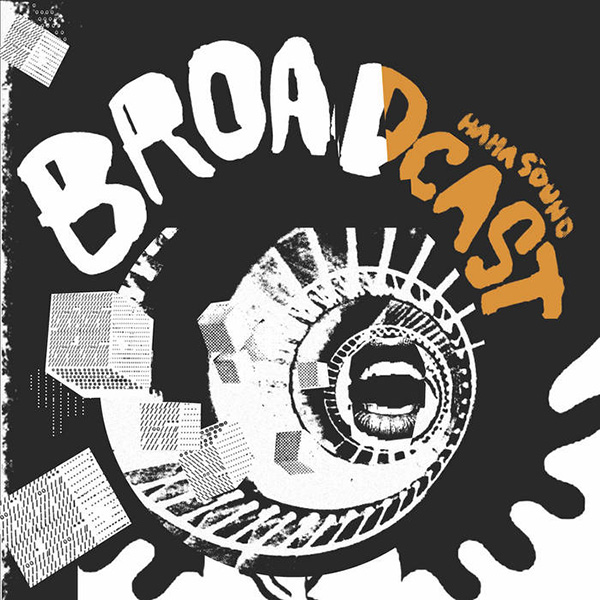 Haha Sound

– Broadcast

2003, Warp Records

Artwork: Julian House

One of my all-time favourites though is the Peter Bjorn and John Gimme Some cover. I actually have that tattooed on my right arm.


Gimmie Some

– Peter Bjorn and John

2011, Cooking Vinyl / AlmostGold

Artwork: Jonas Torvestig

The Go! Team also has wonderful designs that are always bursting with energy, a perfect reflection of their music, as well as a lot of great music videos and other motion work that I aspire to make.


Proof Of Youth

– The Go! Team

2007, Memphis Industries /Cooperative Music

Artwork: Kate Ferrier


There's also this album called Further by The Chemical Brothers where each song has its own music video, so when you bought the CD you also got this like 45 minute visual album to go along with it. I love putting it on and being enveloped by the visuals.




"Dissolve" [MV] – The Chemical Brothers
2017
Dir: Marcus Lyall, Adam Smith

Other honourable mentions include Gliss Riffer by Dan Deacon, the Glider EP from My Bloody Valentine, and The World Is A Loud Place by Landlady.


Gliss Riffer
– Dan Deacon
2015, Domino
Artwork: Joanna Fields
Glider
– My Bloody Valentine
1990, Warner Bros.
Artwork: Designland
The World Is A Loud Place

– Landlady

2017, Hometapes / Landladyland

Artwork: Jesse Jacobs

What did you listen to growing up?



It's funny, I didn't really get into music until maybe senior year of high school/freshman year of college. I would just listen to whatever my sister or mom would play in the car/on the boombox. So that was a lot of Coldplay, U2, The Killers, Tears for Fears, Enya, Dido.

Once I started developing my own music taste, I went through an indie rock phase, so Vampire Weekend, Matt & Kim, Rogue Wave, Passion Pit, Broken Social Scene, Dr. Dog, but have since gone back to the songs I grew up with (I sing U2 and Tears for Fears at karaoke frequently now).

And what's on heavy rotation for you at the moment?

Oh gosh, so many albums are in rotation for me right now. Lots of now defunct bands that had maybe one or two really good records and then disappeared.

Black Tambourine -

Black Tambourine

Everybody Asked About You -

Everybody Asked about You

Marine Girls -

Lazy Ways/Beach Party

Tonstartssbandht -

Hymn, An When

Beat Happening -

You Turn Me On

Electrelane -

The Power Out

Life Without Buildings -

Any Other City

Cola -

Deep In view

Unrest -

Imperial F.F.R.R.

Dummy -

Mandatory Enjoyment What's happening in your creative world at the moment?

I'm hoping to make a third music video for my friend Velvet Vision, who will be releasing new music this year! You can check out the other two animated music videos I made for her in the meantime. Super excited to collaborate with her again, I adore her music.

Where can we find you? helenteague.com

,

@destroyhelen

on insta

Thanks Helen 👋🏽

TRACKLIST
Beach Fossils - The Horse / The Cardigans - A Good Horse / America - A Horse with No Name / The Cult - American Horse / Slow Pulp - New Horse / Cuddle Magic - Trojan Horse / Melody's Echo Chamber - Desert Horse / Justnormal - Brown Horses / The Effenaar - High Horses / Bloodbath64 - Beautiful Horses / Smash Mouth - Fallen Horses / Slow Club - Horses Jumping / Siouxsie and the Banshees - Swimming Horses / A. Savage - Wild, Wild, Wild Horses / Bait Bag - Horses / Dehd - Horses / Argy - More Horses / Zopa - White Horse / Low - White Horses / Andrew Bird - Three White Horses / Tommy Cash - Six White Horses / Sturgill Simpson - Fastest Horse in Town / Will Van Horn - A Horse Named Zelda / Q Lazzarus - Goodbye Horses ︎