---

Johnny is an impish illustrator and folklore freak based in London, UK.

Greetings Johnny. Can you tell us a little bit about your tape and your song selections?

My tape is called "Wyrd Wood" and is intended to invoke a journey into a dark and magical forest. Think enchanted glades, elves and forest spirits, witches and druids, menacing shadows, creaking trees and rustling leaves. Musically it is a mixture of experimental electronic music, dungeon synth and ambient stuff with a bit of folk thrown in for good measure. See it as the soundtrack to your latest quest or magic ritual.

What direction did you take with your cover art, and what was your process?

I knew fairly early on that I wanted a forest scene for the cover with a few hidden details and a silhouette to draw the eye. I looked at lots of references of old gnarly trees and woodland photography before sketching out the composition. I find forests can be a challenge to draw as they are generally complex and detail-heavy, to make things a little easier I divided up the drawing into different plates: foreground, midground, background etc. I added some extra glow at the very end as a final element. In terms of tools I worked digitally in Photoshop with a wacom intuos.



What are your fave album covers, records with a great music and artwork combo, or musical projects with a visual component?

The obvious answer for me here would be the band Green Lung who incorporate themes of folk horror and British mythology into their music, they have some album covers by Richard Wells who is an illustrator and printmaker that I really admire.


Free The Witch – Green Lung
2019, Kozmik Artifactz
Artwork: Richard Wells


I also really love what Karin Dreijer does with Fever Ray. Each album has a kind of world building to the art direction that carries over to the music videos and then the live performances. I am loving the artwork for the latest singles too and I am excited to see what is coming next for them.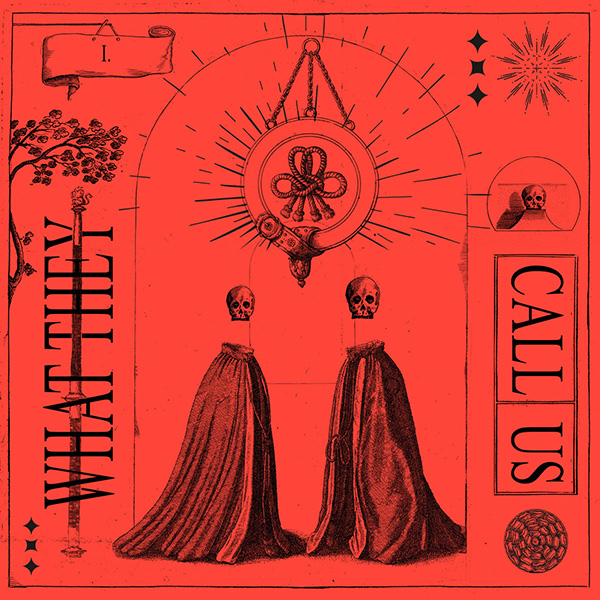 "What They Call Us" [single]
– Fever Ray
2022, Self-released / Rabid Records



Fever Ray performing at Coachella, 2010


What did you listen to growing up?



Growing up I was a rock / grunge kid. I started on poppier stuff like The Offspring before getting into Nirvana and The Pixies as a teen.

Doolittle

is still one of my favourite albums.

And what's on heavy rotation for you at the moment?

I have gone down a folk rabbit hole recently. I recently discovered

The Sorrow Songs

by Angeline Morrison which is a really powerful and beautiful album that I can't recommend enough. I am also excited for

All Of This Is Chance

the new album by Lisa O'Neill, the singles from it so far are amazing. On a slightly different vibe I have been working through the catalogue of Ghost Box, a record label doing a fun mix of atmospheric discordant retro synth type stuff (a couple of tracks from the label feature on my playlist).

What's happening in your creative world at the moment?

It's coming to the end of 2022 as I am writing this so I have recently wrapped up on a few client projects which I am hoping to be able to post soon. In the new year I am hoping to delve more into physical media by getting back into relief printing (which heavily informs the look of my work) and learning to screenprint.

Where can we find you?instagram.com/johnnygreenteeth Cheers Johnny 👋🏽

TRACKLIST
Emerald Webb – Dawn / Cluster – Isodea / Joel Vandroogenbroeck, Carole Muriel – Forest Spirit / The Advisory Circle – Here in The Wychwoods / Charlotte De Witte - Song of the Wood Nympths / Recondite – Am Tag Danach / The Knife – Behind the Bushes / Fursaxa - Sheds her Skin / NYX - Gazelle Twin – Fire Leap / Belbury Poly – The Moonlawn / Sharron Kraus – Winding Road / The Rowan Amber Mill – Sleepy Woodyard / Hole Dweller – With Dreams of Adventure, I Smoke from my longpipe Beneath the Stars / Rune Realms – Deep Below The Forest / Tangerine Dream – The Dance (Legend Soundtrack) / Hala Strana – Stoutthrief / A. Cooper, S. Mcloughlin – The Fox Moth / Gidge – Elegy, Part II / Louie Zong - Doorkeeper of the Grove / June Tabor – Lay This Body Down ︎