---

Harry is a social media marketing art director based in Hackney, London.

Hey Harry. Can you tell us a little bit about your tape and your song selections?

It's my own personal breakup mixtape of the past year. I very much left the relationship still in love with him. We made the mutual decision to split after 6 years. He was a lot older than me and that caused some issues in the end in terms of life shit.

The tracklist could have been 100% Sade, Amy Winehouse, and George Michael. I was slamming a lot of Amy's Frank album which is about her in a similar situation with an older man. I was very much wallowing in it at the beginning of my last year. Listening to the songs on this playlist was the only way I could let myself sit in my feelings.

That ended up being my marker of what to keep or cull a year on after being briefed for this. "Does it still make me cry?" Even past the interlude, – where the mood picks back up after 'A Quick One Before the Eternal Worm Devours Connecticut' – the answer is yes, they can all still bring me to tears.

What direction did you take with your cover art, and what was your process?

The artwork probably doesn't scream BREAK UP PLAYLIST, but I like that. I'm trying to summarise many feelings, not just The Big Sad. Since I approached this knowing I wanted to make a short complimentary visualiser, I had a bunch of ideas I wanted to stitch together. I worked retroactively when deciding which image to use for the clean static cover.



The animation is made up of a sequence of illustrations, experiments and ephemera scanned in from a memory box of stuff. I distorted it to the point they are beyond recognition. That way I don't get too embarrassed putting it out there, but I still want it to be as personal as a diary entry for me.

What are your fave album covers, records with a great music and artwork combo, or musical projects with a visual component?

Mac Miller's mixtape Faces. It got an official posthumous release along with a set of visualisers up on YouTube. Each one is dreamy and is done by some of my favorite artists like Alexis Jamet:



"Inside Outside" [Visualiser] – Mac Miller
2021, 4AD
Animation: Alexis Jamet

I always come back to Tango In The Night by Fleetwood Mac for inspiration. It's trying to be some imitation Rousseau jungle… but there's an atmosphere that inspires me that I'm constantly trying and failing to capture in my own work. You can see it so much in this piece it might be plagiarism.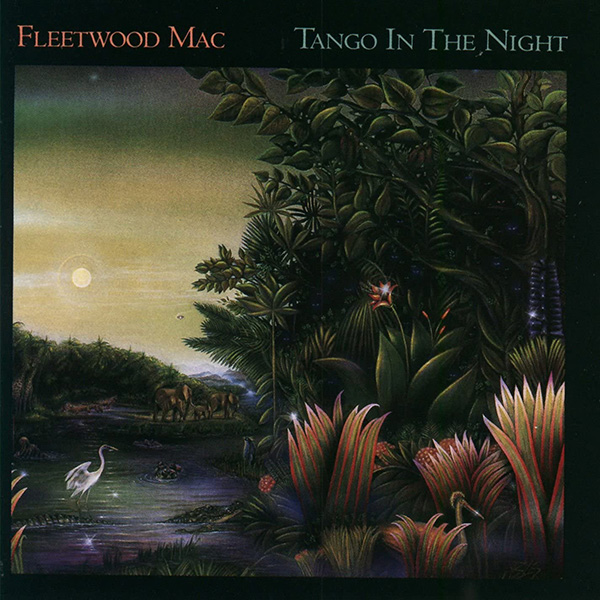 Tango Into The Night

– Fleetwood Mac

1987, Warner Bros

Artwork: Brett-Livingstone Strong


All the Róisín Murphy releases Bráulio Amado's name is attached to. I'm a big fan of both of their work. The Róisín Machine LP has this amazing centerfold of her sprawled out looking severe. And there were a bunch of singles covers where it seems like Bráulio is just going off experimenting. She's so cool and so is he, I hope they carry on working together!

itsnicethat.com/features/roisin-murphy-braulio-amado-graphic-design-111220


Tango Into The Night
– Fleetwood Mac
2020, Skint
Artwork: Bráulio Amado
What did you listen to growing up?
My mum and dad have never seemed
that
interested in music, but my sister was a big influence. She got me into Wigan Pier '98 bootleg CDs and shit like that when I was young. That led me to find my own way and look for the harder stuff. I was obsessed with the band Enter Shikari as a teenager. I would travel down to London from Lancashire and go see their shows in Camden (so I could hang out with people I'd met on the fan forum).
Another teenage obsession was surgery-sweet chiptune music. I think I loved the nostalgic sound and a lot of the visual aesthetics that came from making music on a Gameboy. I always remember wanting to go to one of those BBYCKS parties in Manchester where Henry Homesweet and Unicorn Kid were playing but I was too young! Check out
Henry Homesweet mixes on Youtube
. It's crazy he's only using 2 Gameboys with Nanoloop sequencer cartridges in them.
And what's on heavy rotation for you at the moment?
Spotify 'On Repeat' tells me…
"Mangrove" - Lofty305
"There It Is" - Milkavelli
"Like Dat" - Kodak Black
"Nuts" - Lil Peep
"Married To The Game" - Future
"20 Min" - Lil Uzi Vert
I've been listening to SoundCloud rap non-stop for the past few years. I'm a Lil Peep stan.
What's happening in your creative world at the moment?
I started learning piano at the beginning of this year. I'm trying not to put too much pressure on it but eventually, I want to marry my visual practice with sound. I'm dabbling in learning TouchDesigner so you can set up visuals to react in real-time to music.
I am mostly really busy with my day job as an art director at a digital agency, with some freelance on top, but I'm gonna have a complete life rehaul in the new year. Creatively I've been burned out like everyone else since you know when. *yawn*
Where can we find you?
Instagram:
rare.pleasures
But I mostly shitpost on
@harryfrrench
Thanks Harry 👋🏽