---

AnneMarie is an illustrator currently based in Chicago, USA.

Hi AM. Can you tell us a little bit about your tape and your song selections?

I wanted something that would be perfectly suited for walking through the snow on a quiet evening. I didn't grow up with snow (or much of a winter in general) so fresh snow always feels really special and magical to me, especially against a dark, starry sky. I wanted to stick with instrumental/ambient electronic works because, to me, that's just what snow sounds like.

What direction did you take with your cover art, and what was your process?

I went with something that felt distinctly wintery while also feeling comfy and cheery.

What are your fave album covers, records with a great music and artwork combo, or musical projects with a visual component?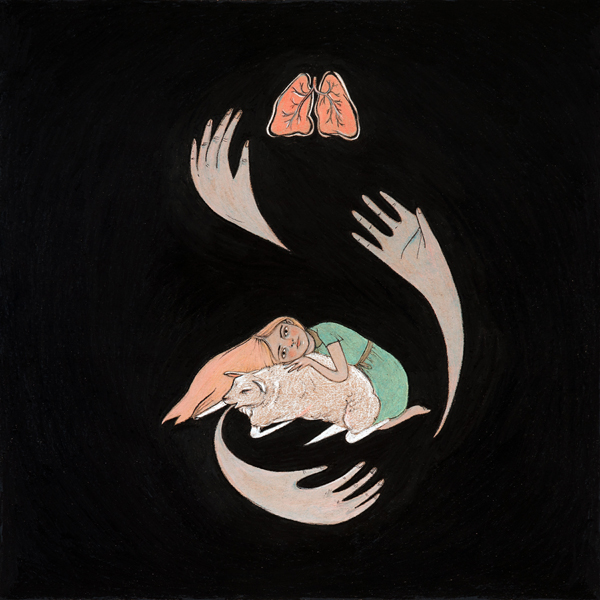 Shrines
– Purity Ring
2012, 4AD
Artwork: Kristina Baumgartner
What did you listen to growing up?
When I was really young, probably a mix of early thousands alt, björk, 80s new wave, and late 90s celtic. Basically whatever my parents played, we didn't really listen to the radio. In high school, I started to get into other music introduced to me through the wonder of tumblr audio posts, and that really moulded what I listen to now.
And what's on heavy rotation for you at the moment?
Aurora, way too much Aurora! Purity Ring, and a big handful of single songs from various different artists I only know one or two songs by.
What's happening in your creative world at the moment?
Mostly? Just trying to figure things out. This year has been a lot of burnout, and I'm just trying to stick to making whatever feels right and makes me excited to draw.
Where can we find you?
My website is
almmyrart.com
, and you can find me on twitter
@pineapplestogo
and Instagram as
@tomatoten
Thanks AnneMarie 👋🏽