---

Sarah is a filmmaker, illustrator and 2D animator currently based in Pamplona, Spain but soon relocating home to Zurich, Switzerland.

Hi Sarah. Can you tell us a little bit about your tape and your song selections?

Hello! I love to space out when I'm on the train, and to get a little sad and wallow in my feelings. To conjure up this particular brand of travel sadness, I made this playlist. Whether you're going on a trip or just going to work, leaving for good or returning home - there's nothing better than to look out the window at the world whizzing by, and get lost in your thoughts. Accompanied by some sad music, of course.

What direction did you take with your cover art, and what was your process?

At first I started with the image of a landscape passing by, but then I thought I'd make it more abstract, like the world is a blur. Because often you don't really notice what you're seeing anyway. The colour palette became muted greys and blues with streaks of light, because I wanted it to feel like early morning or super late at night - like you're in a bus full of people who are all asleep, and you feel like you're the only person alive, inbetween places, slipping out of reality.

What are your fave album covers, records with a great music and artwork combo, or musical projects with a visual component?

Some album covers I like:

Paradigmes by La Femme, because it feels romantic, but also kind of creepy. And the glow/pixel distort feels somehow echo-y to me, which fits nicely with the music, and I just think that's neat.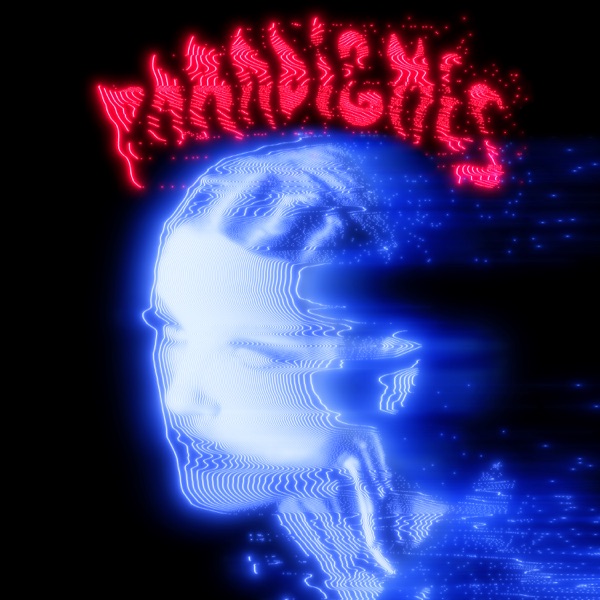 Paradigmes – La Femme
2021, Disque Pointu
Artwork: Alma Jodorowsky, Polygon



Old jazz album covers are also nice. I love the colours on this one, because they're almost too similar contrast-whise. It shouldn't work, but it looks really cool. And I like how the simple geometric shapes block in the artists picture.


African High Life – Solomon Ilori and his Afro-Drum Ensemble
1963, Blue Note
Design and photography: Reid Miles


This one by Timber Timbre always sticks in my head, because there's something off about the photo, but you can't quite tell what. Nice and creepy.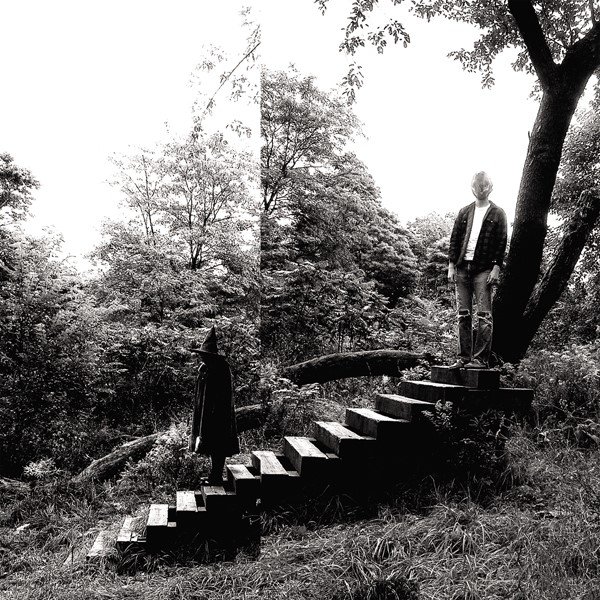 Timber Timbre – Timber Timbre
2009, Arts & Crafts / Out Of This Spark
Design and photography: Reid Miles


Since I'm an animator, I'm of course obsessed with music videos. Right now I love this one by Radish house pictures.

What did you listen to growing up?

For some reason I was obsessed with Elvis when I was like 10 - I think my mum had one of his records, but other than that I really can't explain it. The first album I ever bought was by the german punk band die Ärzte – me and my best friend could sing all their songs by heart. After that I had a sad indie rock phase, then an italian oldies phase, and a weird techno phase. I used to go to the library and get random albums to listen to at home, usually based on the cover art, so I really listened to a lot of different stuff more or less at random.

And what's on heavy rotation for you at the moment?

Bussdown - Jorja Smith, Shaybo

Perfidia - Xavier Cugat

Okay Okay - Pino d'Angiò

Les cours d'eau - Pomme, Oklou

Du verwachsch wieder nume i dinere Wohnig - Stahlberger

What's happening in your creative world at the moment?

At the moment I'm a little cog in a chaotic machine, working as an fx animator on a feature film. That gives me a lot of time to listen to mixtapes and to think about my own ideas for projects, so I have a lot of stuff brewing in the back of my mind, but no time to work on any of it. But I'll move back home to Switzerland soon, and hopefully have more time then! :)

Where can we find you?

IG:

instagram.com/sarrothen

Twitter:

twitter.com/sarrothen

Website:

sarrothen.com Thanks Sarah! 👋🏽