---

Katie is an illustrator and artist based in Bristol, UK.

Hey Katie. Can you tell us a little bit about your tape and your song selections?

Helloo! My tape is inspired by going for walks in winter and the nostalgic/homesick feeling I get when I'm out in the bleak weather. I focused on mostly ambient songs to capture the emptiness of the landscape in winter, and also so that it would hopefully be ideal background noise on an actual walk - not too much to distract from your thoughts, but enough to feel a bit more immersed in the experience.

What direction did you take with your cover art, and what was your process?

At the time of making the cover art I'd been creating lots of digital collages using Procreate. I have a go-to collection of different textures to use such as paints and paper, and just built up the landscape using those, featuring a little clown character I've been drawing a lot this year. I really like playing with very basic shapes at the moment and making a more simplified, 'naive' version of scenes in my head.

What are your fave album covers, records with a great music and artwork combo, or musical projects with a visual component?

I'm a big fan of how M.I.A combines art with her music for her videos, records and live shows - Kala would be my favourite of hers. https://en.wikipedia.org/wiki/Kala_(album)


Kala – M.I.A.
2007, XL Recordings
Artwork: M.I.A.
Add. graphics: Carri Mundane, Steve Loveridge


I also really like Devendra Banhart's cover designs!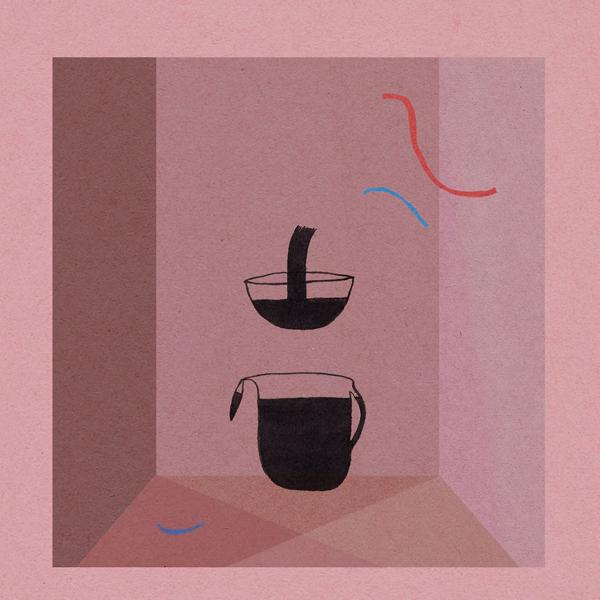 Mala – Devendra Banhart
2013, Nonesuch
Artwork: Devendra Banhart
Ape In Pink Marble
– Devendra Banhart
2016, Nonesuch
What did you listen to growing up?
I listened to indie music the most in school, Arctic Monkeys were my favourite band for a long time. My Chemical Romance was also a big love lol, otherwise just classics like Joy Division, Bowie and The Velvet Underground. I remember Grimes'
Visions
being a very big turning point for me in terms of expanding what sounds I liked, and realising good music didn't have to be guitar- focused.
And what's on heavy rotation for you at the moment?
I love blasting lots of pop, 'hip house' and electronic music at the moment to give me energy boosts through the day. Lots of Charli XCX, Azaelia Banks, Doss, Aphex Twin, and I'm really enjoying Beyonce's new album as well.
What's happening in your creative world at the moment?
Not much at the moment! I'm feeling very drained with everyday life at the moment, so just doodling for myself when I can and trying not to put too much pressure on myself.
Where can we find you?
Website:
katiewaite.com
IG:
@katieewaitie
Cheers Katie 👋🏽