---

Verity is an illustrator and designer based in Glasgow, Scotland.

Hi Verity. Can you tell us a little bit about your tape and your song selections?

The tape I've put together is a selection of songs to listen to in the garden along with your extra-terrestrial friends. I spent a lot of the first lockdown outside in the garden listening to music like this as well as re-watching Carl Sagan's Cosmos series which got me thinking a lot about the universe and our place in it. I've tried to choose songs that evoke a sense of calm and wonder whilst looking at nature and imagining the awesomeness of the universe. It's a total mix of new-age, library music, left-field pop and synthy stuff with a bit of early electronica thrown in. I've got quite an eclectic taste in music so this tape reflects that – be prepared to jump around different genres!

What direction did you take with your cover art, and what was your process?

Lots and lots of drawing! I mainly thought about what aliens would look like (I imagine always in funky trousers and obviously green) but I also thought about what language or symbols they might use to speak to us or as a sign that they are about to dance the night away.

What are your fave album covers, records with a great music and artwork combo, or musical projects with a visual component?


Another Green World – ENO
1975, Island Records
Painting: Tom Phillips
Typography: Bob Bowkett


I think this is one of my favourite album covers of all time - something about the shapes and colours of the figures in the background alongside the weird ambient music is just magic. A close second would be his other album from the same year (1975) Evening Star which he collaborated with Robert Fripp - well worth checking out!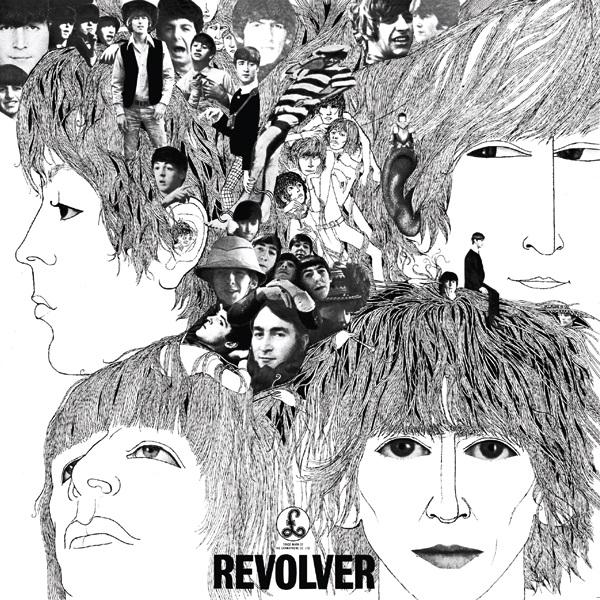 Revolver – The Beatles
1966, Parlophone
Artwork: Klaus Voormann


Of course I had to put a Beatles Album on this list - it was very hard to choose between either this one or Rubber Soul. I love the mixture of line work and photographs (although I wish they didn't use photos for the eyes!) and it has a lot of my favourite tunes like "Taxman" and "And Your Bird Can Sing".


What did you listen to growing up?

When I was young I listened to a lot of Abba, Elvis, Coldplay, and Keane mainly on long car journeys with my family. Then when I was 12 I really got into The Beatles which introduced me to a lot of great classic rock and prog from the 60s and 70s like Led Zep, The Kinks and the Camel. As a teenager I got really into indie rock like The Arctic Monkeys and The Maccabees and then I discovered other genres like P

psychedelic rock, electronic, and folk.

I listened to a lot of alternative artists and I still do (although my love for Abba and Elvis lives on!) but since going to art school my music taste expanded hugely after meeting lots of great people with amazing music tastes!

And what's on heavy rotation for you at the moment?

I'm really into Tonstartssbandht at the minute, especially their song "What Has Happened". Feels so mystical!

What's happening in your creative world at the moment?

Lots but they are all a secret! I'm hoping to finish editing a new comic soon but there are other things in the works that will hopefully be done by the end of the year.

Where can we find you?

On my website:

verity-pease.com

or on instragram:

instagram.com/verity_pease Thanks Verity 👋🏽