Illustrated Tapes 153: Lukey McGarry's Colour Palette

Curated by Luke McGarry
21.03.22
spoti.fi/3L1jrDk
Luke is a cartoonist, illustrator, animator, and musician based in Los Angeles, California.
---

Hey Luke. Can you tell us a little bit about your tape and your song selections?

Hello! As this is an arty thing for artists, I thought I'd be a smart-arse and theme the tape around my colour palette… so, songs with colours in the title. Turns out, if you deliberately avoid "Purple Rain" and "Purple Haze", it's harder than it sounds. The "only colours in the title" thing ruled out a lot of songs I would have loved to include… but what fun is life without frustrating, arbitrary, self-imposed restrictions?

What direction did you take with your cover art, and what was your process?

I initially based my cover art on the Rolling Stones 1989 Steel Wheels tour t-shirt. I was 18 months old when my mum and dad went to that concert, leaving me in the care of my grandparents. I managed to climb onto a piano, fall face-first, and bash all my baby teeth in… starting my love affair with music! Erm, but then I changed my mind and drew something else, but this is a better answer.


My process was business as usual - drew it in Autodesk Sketchbook, colored it in Photoshop!

What are your fave album covers, records with a great music and artwork combo, or musical projects with a visual component?

My favourite album covers of the last few years are Young Fathers' Cocoa Sugar, which I believe was based on a Polish film poster for Midnight Cowboy… and Orville Peck's Pony. I guess I like mysterious figures in cowboy hats!


Cocoa Sugar
– Young Fathers
2018, Ninja Tune
Design/AD: Tom Hingston Studio, Hingston Studio
Photography: Julia Noni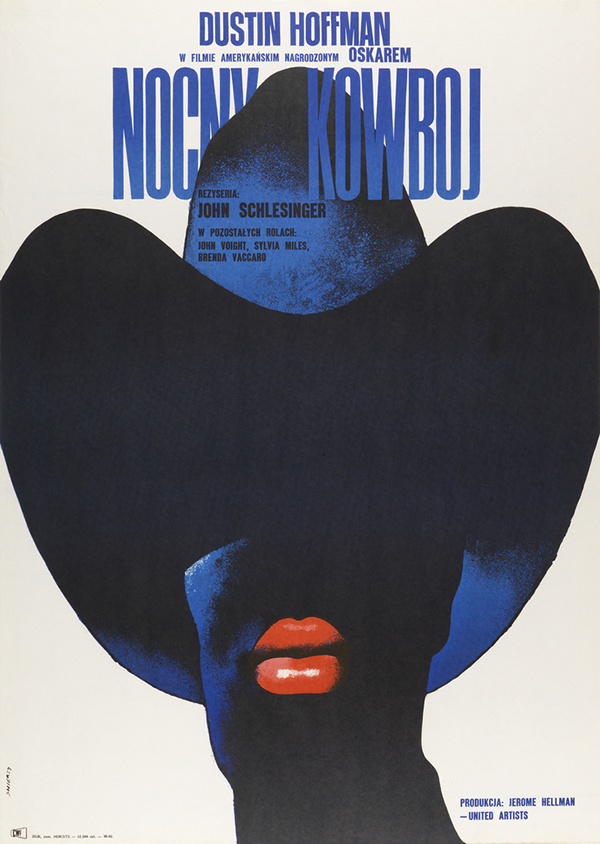 Mightnight Cowboy [1969 poster, Poland]
Artwork: Waldemar Swierzy


Central Station created one of my all-time favourite album covers for Happy Monday's Bummed… in fact, all of their work is great.


Bummed

– Happy Mondays

1988, Factory

Artwork: Central Station Design

I've been a fan of Orlando Weeks for a while, both for his music and artwork. He's on top form lately on both fronts — the track and visuals for "Bigger" are superb.



"Bigger" [MV] – Orlando Weeks
2021, Play It Again Sam
Dir / DOP / Prod: Rik Burnell

And of course my classic favs are the ones my dad, Steve, did back in the day; Joy Division's An Ideal For Living, Slaughter and The Dogs' Do It Dog Style, John Cooper Clarke's Où est la maison de fromage?


An Ideal For Living
[reissue] – Joy Division
1978, Anonymous Records
Artwork: Steve McGarry
Do It Dog Style
– Slaughter And The Dogs
1978, Decca
Artwork: Steve McGarry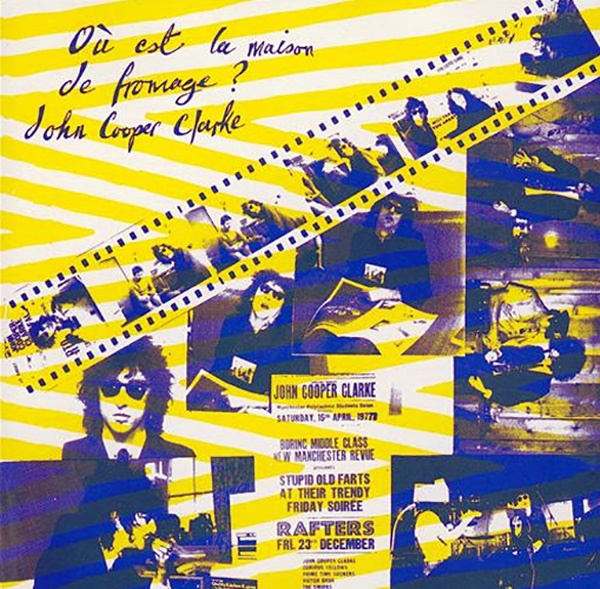 Où est la maison de fromage?
– John Cooper Clarke
1978, Rabid Records
Artwork: Steve McGarry
What did you listen to growing up?
We were a big New Order household growing up… I'm still a massive New Order fan. But I started to develop my own taste around the age of 10, at the tail end of britpop and the rave scene… so I loved guitar-y stuff like Oasis and The Verve, and electronic-y stuff like The Prodigy and Chemical Brothers. The first two albums I bought with my own money were Daft Punk's
Homework
and AIR's
Moon Safari
. Then when The Strokes happened while I was in high school, I binned all my techno records and started wearing ripped jeans and Converse. Haha.
I'd say if you wanted to distil my music taste, then and now, into one album; it's the
Trainspotting
soundtrack.
And what's on heavy rotation for you at the moment?
Metronomy always top my year-end most-listened-to list… although I haven't quite warmed to their new album yet. Other stuff that I couldn't include on this tape (damn that self-imposed colour palette rule) are: Orlando Weeks, Snail Mail, Nilüfer Yanya— stuff like that!
What's happening in your creative world at the moment?
I've just put out
my first comic, Lukey McGarry's Palaver
, which I'm currently flogging online and at conventions, and is in a handful of brick and mortar comic shops around the US, whilst also working on issue 2. My tagline for it is "the comic with a release schedule as unpredictable as it's content."
On the non-visual, I have a band with my brother Joe called Pop Noir. We're recording a load of new stuff and plotting out some live shows in the US and UK.
Other than that, everything I'm doing is top secret at the moment, but it's all very exciting and time consuming, haha.
Where can we find you?
I'm at
lukemcgarry.com
or posting daily cartoons and comics at
instagram.com/lukeymcgarry
Cheers, Luke!