Illustrated Tapes 150: Songs for deep space travel

Curated by Paula Iglesias Casado
01.03.22
spoti.fi/35feO9J
Paula is an illustrator and graphic designer based in Madrid, Spain.


* * *

Hola Paula. Can you tell us a little bit about your tape and your song selections?

For sure! I wanted my playlist to be about daydreaming, but not any kind of daydreaming! The type that takes place during bus / car / train rides. When you're on the road, destinations flash alongside and you're ready to doze off to sleep. :)

When I was little, long car trips were the perfect excuse to come up with the strangest daydreams, I would picture my mom's car as a spacecraft! I still do this nowadays as I have to travel quite a bit.

I wanted to pick songs that would take me back to my whimsical nine-year-old self, when all I had to worry about was idly dreaming about space and beyond.

What direction did you take with your cover art, and what was your process?

Since I needed my playlist to be whimsical I thought about what kind of environment really gets my gears turning. I've always found commutes to and from work/school in the evening time the perfect moment and excuse to dream about all kinds of nonsensical things. I wanted to invoke that fleeting, peaceful feeling you get as you drift through the city on your way back home. I chose warm, sunset-like colours for this very same reason; I also tried to make the drawing itself feel soft and hazy, like it was out of a dream!


What are your fave album covers, records with a great music and artwork combo, or musical projects with a visual component?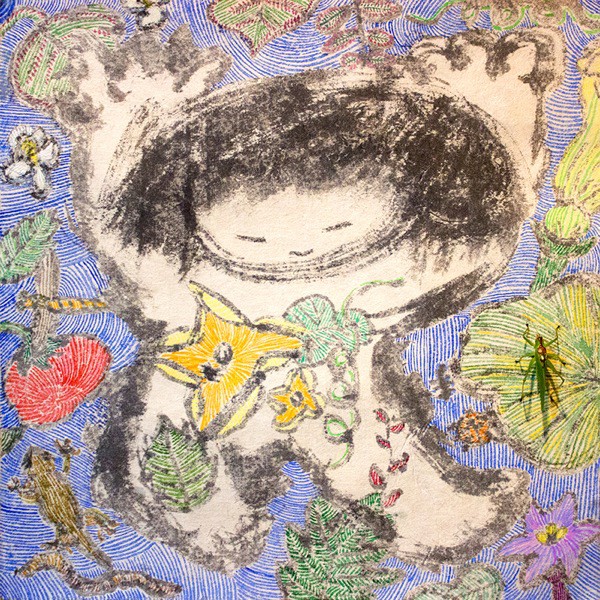 かがやき (Kagayaki / 'Brightness')
- Masakatsu Takagi
2014, Felicity
Artowork: Masakatsu Takagi
I am particularly fond of this album cover as I find it perfectly captures the tenderness within the record itself! Masakatsu Takagi's music is playful, lighthearted and sounds just like childhood nostalgia. The art style reminds me of children's art in the best of ways, it has the spontaneity and liveliness as well as the fun, colourful factor!
ゆめ (Yume / 'Dream')
– Lamp
2014, Polystar
Artwork: Seiichi Hayashi
Here I am going to include both the regular cover and the vinyl since both are by the same artist, Seiichi Hayashi, who is often considered to be one of the leading figures in the Tokyo avant-garde movement of the sixties and seventies. I am particularly struck by the elegance and apparent simplicity of his illustrations, in addition to the graceful figures that star in them! I find his artworks hypnotising to look at.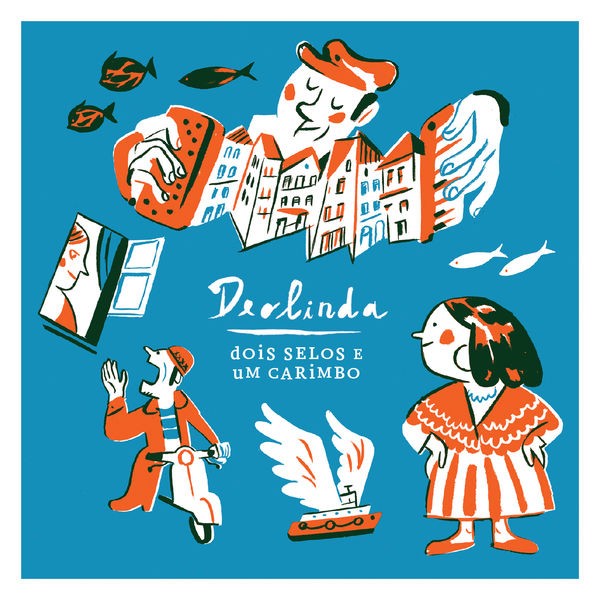 Dois Selos E Um Carimbo – Deolinda
2010, EMI Music Portugal
Artwork: João Fazenda

This album was introduced to me by a friend a few months back and what immediately drew me to it was it's colourful cover! It's genre is 'fado', which can be traced back to Portugal and specifically Lisbon. Don't be fooled by the cute illustration as fado is considered 'mournful and nostalgic music that is cathartic to the listener'. Despite everything, I love how the artwork subtly references Portuguese folklore and gives us little tidbits of multiple ongoing tales. It showcases the versatility of illustration and its storytelling properties!
What did you listen to growing up?


My family wasn't really that big on playing music outside of car rides, but when we went on long-ish trips we would play spanish music from the 70s, 80s & 90s like Christina y Los Subterráneos, Hombres G, Fangoria, Nino Bravo or Radio Futura; some of which I still enjoy to this day. I also remember my dad used to really enjoy soul & R&B music, more specifically Etta James.

One of the very first albums I recall being obsessed with has to be Demon Days by Gorillaz, although I'm pretty sure half of it was the artstyle for me (at least at the time!). Other than that I used to love Florence and the Machine and Oasis.

And what's on heavy rotation for you at the moment?

Mitski's latest album Laurel Hell, of course! I've probably given it over a good twenty listens to the whole thing and it came out less than a month ago. Laura Marling's Song For Our Daughter I've been finding perfect for the night time since it gets me drowsy and ready for bed. I have also been enjoying a playlist with some older French classics like Françoise Hardy, Marlene Dietrich and Édith Piaf :) I find music in other languages other than English and Spanish helps me focus better when working.


What's happening in your creative world at the moment?
Well I'm currently working on a few smaller projects and recently launched
my own online art class
which I'm very proud of! I'm looking forward to trying new, different things with my art and have been feeling very inspired as of recently.
Where can we find you?
You can find my work on T
witter
and I
nstagram
!
Thanks Paula 👋🏽