Lou is an illustrator and designer baed in Plymouth, UK.


* * *

Heya Lou. Can you tell us a little bit about your tape and your song selections?

I LUV GIRLS WHO R LOUD! This playlist is really just made for girls shouting their shit. I think a lot of people have always known me to be a bit of a gobshite but I am also an extremely fretful and anxious person so I think I am always drawn to people shouting and stomping about – there is something very freeing and cathartic about it.

I think I still struggle with where to put my own big loud stompy feelings – it's a very sticky thing to wash off the idea that you're supposed to be a bit cute or pretty and not grubby or gobby. I think that's why I spent a lot of my adolescence really depressed (lol) when really I wasn't sad I was furious but I just had no idea what to do with that apart from turning it inwards. So listening to girls be loud and furiously ferociously expressive is really soothing. Its something I wish I could do more. :-)

What direction did you take with your cover art, and what was your process?

I would love to tell you that I have a really smooth cohesive process but it really just involves scribbling a vague idea in my sketchbook and then a lot of pressing all the buttons on photoshop until I have something I like. I was doing a lot of purely digital/graphic design work a few months ago and I really missed making a mess. I like the tactility of paint and ink so recently I've been incorporating a lot of that into my digital work. I think it makes it a bit grimy and not too polished which is…. a bit of a theme throughout my work and also my life (this playlist too). I dont think im very good at making things look really slick I get bored too easily


What are your fave album covers, records with a great music and artwork combo, or musical projects with a visual component?
Cut by The Slits is probably my favourite album cover ever. Fearless, topless and covered in mud! I love it! Bráulio Amado is also one of my fav artists so when he designed artwork for Amyl and The Sniffers I was pretty excited. Bold and kind of… gloriously ugly. Visually exciting and also slightly grotesque… I really enjoy it.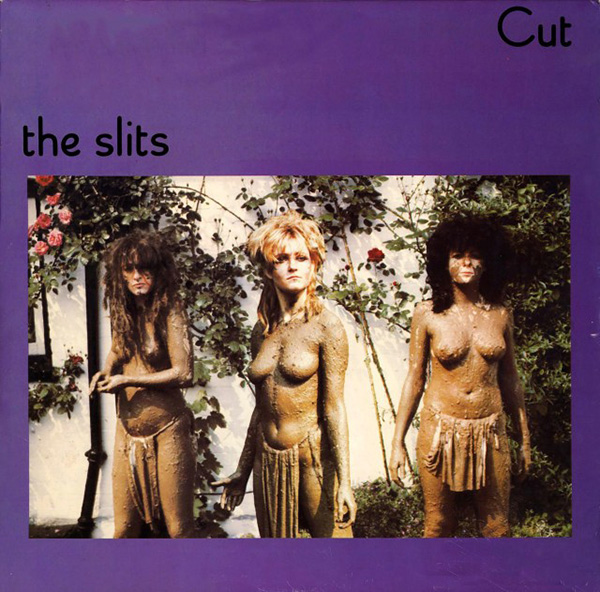 Cut
– The Slits
1979, Island Records
Artwork: Bloomfield/Travis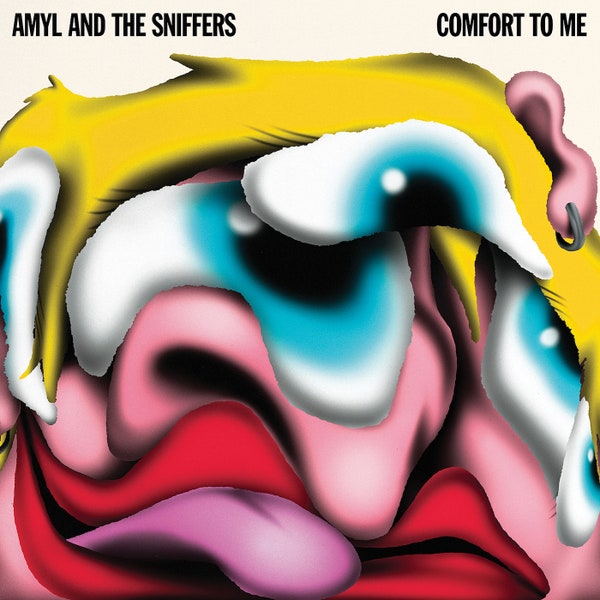 Comfort To Me – Amyl and The Sniffers
2021, B2B Records
Artwork: Bráulio Amado