Illustrated Tapes 118: Ellas

Curated by Marta Company Soler
10.07.21
spoti.fi/36pu94q
Marta is a designer and illustrator based in Mallorca, Spain.

* * *
Hola Marta. Can you tell us a little bit about your tape and your song selections?

Hola!

As many others, music is a big part of how I relate to the world surrounding me, and I felt the need to share that world with others. I wanted to showcase the amazing female artists in the Spanish alternative music scene, and the great quality and diversity of music they produce. I wanted my tape to introduce people to a part of my culture that has been very influential to me and my art, but sadly it is not easily accessible.

What direction did you take with your cover art, and what was your process?

It was tricky to express in an image something that relates to the music I was inspired by and the culture I come from. Spain is easily identifiable by flamenco dancers and paella, but for me there is nothing more spanish than 'la sobremesa'. Sobremesa is a word that you can only find in the spanish language, and it is the act of chatting, singing, and spending quality time with people after having lunch, preferably on a Sunday, with lots of sun and booze.


What are your fave album covers, records with a great music and artwork combo, or musical projects with a visual component?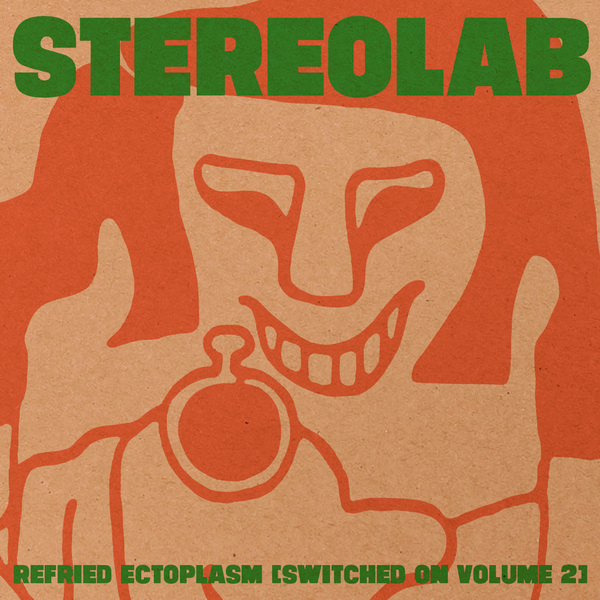 An all time favourite is Stereolab's
Refried Ectoplasm (Switched On Volume 2)
, and I don't feel like I need to justify it, just look at it!
Disco China
– Brigitte Laverne
2019, Self-released
Artwork: Núria Just
From the spanish indie scene, Brigitte Laverne's cover for
Disco China
is just wonderful, illustrated by the amazing Núria Just.
'Feels Like We Only Go Backwards' [music video] – 
Tame Impala
2012
Dir: Joe Pelling & Becky Sloan


And, of course, Tame Impala's music video 'Feels Like We Only Go Backwards' would live in my brain rent free forever.


What did you listen to growing up?

My brothers are way older than me, therefore, as proper 90s teenagers, they introduced me to Green Day, Nirvana, R.E.M. and Depeche Mode from a very young age. I also had a pretty big My Chemical Romance fase, I'm not going to lie, but the moment I became a music geek was when I was 12 and I discovered the Arctic Monkeys. Alex Turner, I owe my english level to learning all your songs, thank you.

And what's on heavy rotation for you at the moment?

Against all odds, I'm listening to C. Tangana's album El Madrileño non-stop. He mixes all kinds of latin music (rumba, flamenco, etc.) with trap, and creates a completely new sound. The Tiny Desk concert he did to promote this album is probably one of the best Tiny Desks I've seen and a perfect example of what a 'sobremesa' is! Apart from C. Tangana I am exclusively listening to funk at the moment. If it is not funky, I am not interested.


What's happening in your creative world at the moment?
Currently I'm working full-time in web design, and freelancing for the Goldsmiths Centre of Contemporary Art making their educational resources, so I sadly don't have a lot of time to draw :'( But I've been very interested in animation lately, trying to learn in my free time, and to get some animation projects rolling. Hopefully I will have something very cool to show soon!