🎵 IT114: music for working insects
✏️ Philippe Shewchenko
🗓 13.06.21

Philippe is an illustrator and artist currently based in Montréal, Canada.

Hi Philippe. Can you tell us a little bit about your tape and your song selections?

For this summer, I wanted to celebrate the hard-working insects. All songs are instrumental to create a narrative around the theme. Each song represents an insect in the artwork.

What direction did you take with your cover art, and what was your process?

I was inspired by encyclopedia illustrations. I drew different kinds of little insect-creature as if I was documenting them. All of those little creatures came from my sketchbook.


What are your fave album covers, records with a great music and artwork combo, or musical projects with a visual component?


Anna Meredith – Varmints: the simple illustration represents so much for me the fun factor of the record. So colorful and minimalist.


Varmints – Anna Meredith
2016, Moshi Moshi Records
Artwork: Eleanor Meredith
Bing & Ruth –
Tomorrow Was The Golden Age
: this is one of my favorite ambient records. I discovered this album because of the artwork and the title. I don't know how to explain the abstract design, but it really sets the vibe of this moody ambient record.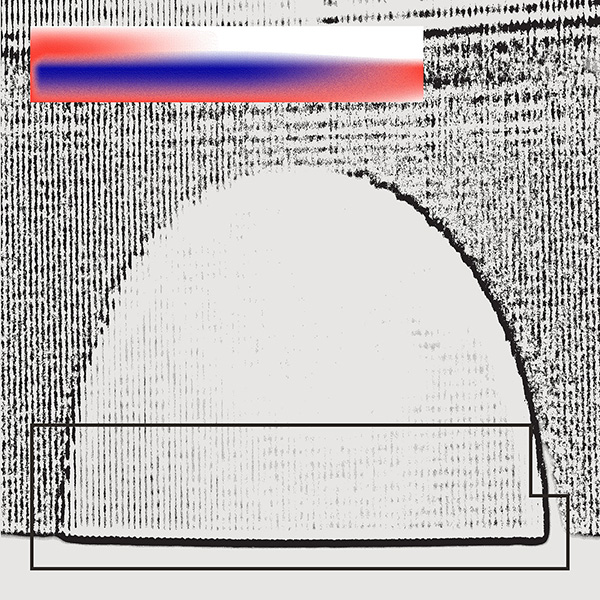 Tomorrow Was The Golden Age – Bing & Ruth
2014, Rvng Intl.
Artwork: WWFG
I need to share my favorite nostalgic record is Pat Metheny and Lyle Mays' album
As Falls Wichita, So Falls Wichita Falls
. My father always played that record for rainy days.
As Falls Wichita, So Falls Wichita Falls – Pat Metheny & Lyle Mays
1981, ECM Records
Design: Barbara Wojirsch
Photography: Klaus Frahm
What did you listen to growing up?

Peter Gabriel, Tangerine Dreams, The Art of Noise and some other records from my father. I think those artists are a huge influence in the way I think in terms of aesthetic and feelings.

And what's on heavy rotation for you at the moment?

I have been really listening a lot to Anna Meredith's discography. I love the energy in her music. Also, I started to watch the Twin Peaks series. I really love the moody and jazzy soundtrack.


What's happening in your creative world at the moment?
I am currently studying film animation at Concordia Montreal. I just finished a short animation called "Avant les soleils dorments". Also, I am working on a children book project for next year.
Where can we find you?
You can find me on Twitter:
@pshewchenko
And on Instagram:
@philippeshewchenko
I am always up to talk and share new stuff :)
Thanks, Philippe!
TRACKLIST
JOYFULTALK - Part II - Pixelated skin / Visible Cloaks - Mimesis / Hiroshi Yoshimura - Creek / Jameszoo - Flake / Greg Fox - From the Cessation of What / Anna Meredith - Calion / Clark - Beacon / Rêves sonores - Mondial / Anna Meredith - The Vapours / Floating Points - Falaise ︎