🎵 IT107: Sunday Morning
✏️ Sarah J Wong
🗓 19.04.21

Sarah is an illustrator basd Phnom Penh, Cambodia.

សូស្ដី, Sarah. Can you tell us a little bit about your tape and your song selections?

The morning is really special for me and my favorite mornings are the ones where you can be really indulgent in your self care and wake up super slow. You've got nowhere to be and no one to meet. It feels really luxurious. So the tape is a selection of songs for those kinds of mornings, I kind of picture it with two sides. SIDE A is when you're barely conscious and waking up, you're feeling really vulnerable and soft and SIDE B is more energetic but still comforting. Hopefully the mix reflects that process that builds in the morning from sleep to being fully awake.

What direction did you take with your cover art, and what was your process?

I didn't want to think too much about it and just go with the first idea I had and keep it looser. I just knew I wanted it super light, airy and surrounded by all the things that make my slow mornings.


What are your fave album covers, records with a great music and artwork combo, or musical projects with a visual component?

Kamasi Washington's The Epic is so good and transcendent just like his music. I love the drama, it feels like he's this traveler of the universe spreading good vibes and music to all corners.


The Epic –
Kamasi Washington
2015, Brainfeeder
Artwork: Patrick Henry Johnson
Photography: Mike Park
Kamasi Washington's
The Epic
is so good and transcendent just like his music. I love the drama, it feels like he's this traveler of the universe spreading good vibes and music to all corners.
Lucid
– Raveena
2019, Moonstone Recordings
Design: Bijan Berahimi / FISK
Photography: Kelia Anne
Raveena's
Lucid
album cover is so lovely, I'm drawn to the colors and the vibe, it's so soft and hazy like her music. I love her visuals and I feel like she really captures the music industry right now - reinventing old classic visuals.
Half-Light
– Rostam
2017, Nonesuch
Photography: Rostam Batmanglij
Design: Ben Tousley, Rostam Batmanglij
This album cover always stuck in my mind, the colors are so good like a sunset, and the pixels with the script is perfect. His music has always been very grounding.
Journey Through The Secret Life of Plants – Stevie Wonder
1979, Tamla
Artwork: Margo Nahas


This one is super simple but I'm drawn to older album covers that follow this kind of layout. The green is great and I love that retro feel, it feels like a book at some apothecary you could pick up. Super timeless.


ខែរងាហើយម៉ែ!
– Ros Sereysothea
Unknown – Cambodian Vintage Music Archive
Sinn Sasamouth and Ros Sereysothea - Saravann
1960s, Chanchhaya
Various
1960s/Early 1970s
Album covers from Cambodia's rock and roll age are wow. I love the collage style and bold type and bold colors too. If anyone has time you should definitely look through them, they're great. The illustrated ones are super beautiful and lovely and has that great Khmer painting style that is really endearing.
Prince
- Prince
1979, Warner Bros.
Photography: Jurgen Reisch
Design: George Chacon, Lynn Barron
The colors and softness and EMOTION in this cover is everything. I love the small prince halo on the top with the pink heart, it's so lovely.
Solange performing on The Tonight Show Starring Jimmy Fallon
December 2, 2019
Solange performing at the Guggenheim Museum, New York City May 18, 2017
In terms of visual projects: I love anything Solange comes up with, in her music videos or performances. I love how she blends performance art and her composition is a dream.
'911' [short Film] – Lady Gaga
2020, Interscope
Dir: Tarsem Singh
Lady Gaga's '911' music video was so good as well. I have a special place in my heart for her.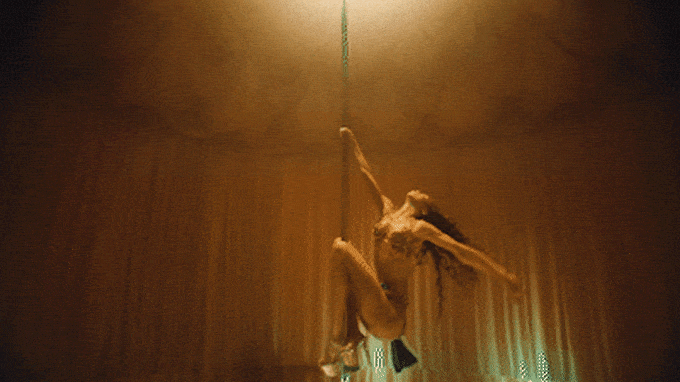 'Cellophane' [
music video
] – FKA Twigs
2019, Beggars / Young
Dir: Andrew Thomas Huang
Also love anything FKA Twigs comes up with. She's an angel.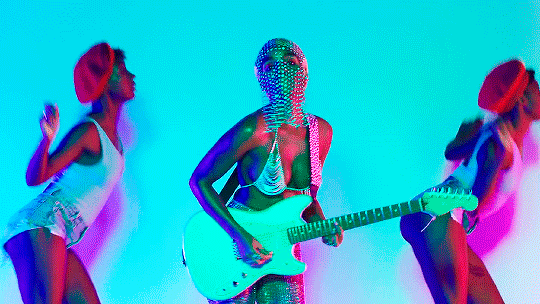 Make Me Feel' [
music video
] – Janelle Monae
2018, Warner / Bad Boy
Dir: Alan Ferguson
Janelle Monae's that's 'Make Me Feel', the colours are so good.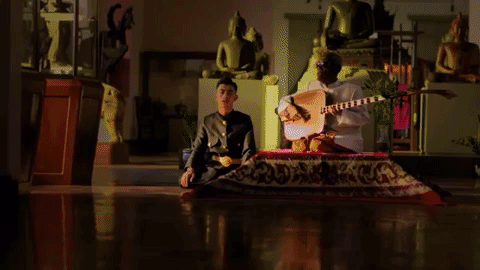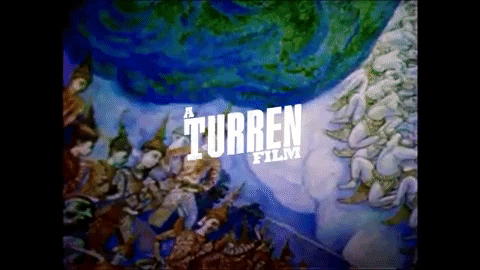 'Time to Rise' (ft. Master Kong Nay) [
music video
] – VannDa
2021,
Dir: Jeremiah Overman
I also want to shout out my local music scene too here in Cambodia - I've been seeing a really cool resurgence of super creative musicians. It's inspiring to see yourself and your culture represented especially visually ! Just about everyone went crazy for Vannda's 'Time to Rise' - he's Cambodia's sweetheart atm and doing cool stuff. Mixing old and new in really interesting ways, like he linked up with legend Master Kong Nay and shot his MV in the national museum. Seeing your culture and tradition represented is super gratifying.
'Time' (ft. VannDa) [
music video
] – Sophia Kao
2021
Dir: Jeremiah Overman

Also have to shoutout Sophia Kao, we used to go to high school together and now she's this huge singer star, her voice is incredible and her video for 'Time' is great. I love seeing Cambodians doing beautiful and cool visual things with high production value. Also got my heart with the bi representation.

What did you listen to growing up?

In my middle school years I grew up listening to 'High School Musical' soundtracks, Avril Lavigne and Taylor Swift which then evolved into me discovering Indie and alt-rock, like I remember going through the entire Arctic Monkey's discography on this old iPod my mum gave to me and being totally mind-blown. I listened to a lot of oldies like Led Zeppelin, The Beatles and Eminem and I definitely thought I was the coolest kid haha. I branched off later with Florence and the Machine and Lady Gaga though. My friend at the time would burn me Florence and the Machine albums on CD and we'd talk about how great it was at school the next day which I find really sweet looking back.

And what's on heavy rotation for you at the moment?

I'm into a lot of soft and dreamy sounds lately, with some jazz and soul. I feel like I'm a comfort listener so I like going back to the same stuff like Mac DeMarco, Chet Baker, Prince and Devendra Barnhart. New stuff I've been liking is listening to old canto music like Faye Wong as well as Giveon I recently got into. Jonah Yano's album Souvenir is also super lovely. I've literally been only listening to Mimi Zhu's playlists on Spotify they are super dreamy and spiritual and make me feel like a fairy. Most of my recent music I've found through her.


What's happening in your creative world at the moment?
I've been out of the freelance game for a while now actually and only kind of diving back in or more like stepping back in. I have a new book project in the works that I don't think I can speak about yet but I'm mostly connecting back to my personal practice and connecting back to what made me love drawing in the first place. I lost that sense after burning out last year so feeling re-inspired is exciting and welcoming that space for collaboration feels good finally. Baby steps - 2021 is the year for vulnerability and abundance!!!
Where can we find you?
I'm on instagram @
sarah.j.wong
, my website is
sarahjwong.com
and my email is wong.sarahj@gmail.com. Feel free to shoot me a message !
Thanks, Sarah!
TRACKLIST
Raveena - If Only / Summer Salt - Revvin' My Cj7 / Mac DeMarco - Still Beating / Devendra Banhart - Baby / Bobby Oroza - This Love /World Brain - Everybody Dies / Aretha Franklin - Day Dreaming /Mulatu Astatke - Tezeta (Nostalgia) / Chet Baker - It's Always You - Vocal Version / Nick Hakim - SEEING DOUBLE / Mndsgn - Hope You're Doin' Better / Erlend Øye - La prima estate / Harrison - Around You / Marcos Valle - Fogo do Sol / Cortex - La rue / The Equatics - Where Is Love? ︎