Mixcloud
/
Spotify

Susan is an illustrator and designer from Rotterdam, The Netherlands.

Hallo Susan! Can you tell us a little bit about your tape and your song selections?

Hi Sam!

The mixtape takes you on a journey with music from around the world. I like to see this concept as a fun break from the work grind and the burdens of adult life: a mini vacation.

This mixtape is filled with both energetic and tranquil tunes, alternating between fast- and slow-paced. When I pitched you the concept pre-covid, I was lucky to be able to go abroad a couple of times. But so far in 2020, my wildest trips have been to the grocery store. I'm more homebound than ever and yearning for the times we can really move freely again. This mixtape is ever so relevant on a personal level, as finding music to relax to (or get the right energy from) is becoming more and more important as the world turns.

What direction did you take with your cover art, and what was your process?

Like any other illustration, I usually start out with building a sense of direction through reading or listening (which meant completing the mixtape first). For keeping my thought process from drifting on, it was important to me to come up with a title for this project. I gave the mixtape the name "Flight Mode", because I'm hoping to give you all a little break. This was of course inspired by the functionality of our phones, and how some of us have trouble shutting off from their workday (for example, emails and messages being sent 24/7). With a lot of us working from home, the line between work and free life can be blurry. In order to get a title I felt comfortable with, I tried to combine the best associations I could sense from the energy of the songs; creating a final picture.

What are your fave album covers, records with a great music and artwork combo, or musical projects with a visual component?

King Crimson's In the Court of the Crimson King has one of the first album covers of those that have stuck with me. The cover made me curious so I went on and listened to them;


In The Court Of The Crimson King
– King Crimson
1969, Island
Artwork: Barry Godber
Leif Podhajsky made several covers for Tame Impala and Bonobo;
Innerspeaker –
Tame Impala
2010, Modular Recordings
Artwork: Leif Podhajsky
The North Borders
- Bonobo
2013, Ninja Tune
Artwork: Leif Podhajsky
Bendik Kaltenborn's who illustrated the album covers for Todd Terje amongst many others;


It's Album Time
- Todd Terje
2014, Olsen
Artwork: Bendik Kaltenborn
"Spiral" [Single] - Todd Terje
2013, Olsen
Artwork: Bendik Kaltenborn
And one of my favorite music video director is Hiro Murai, who worked with a bunch of artists like Childish Gambino, Flying Lotus and St. Vincent.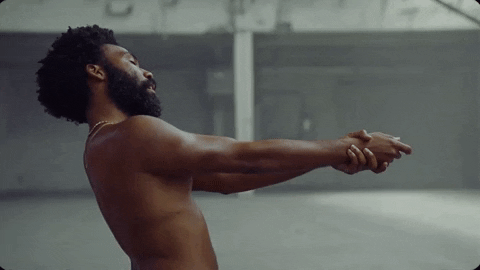 "This is America" [Music video] – Childish Gambino
2018, Olsen
Dir: Hiro Murai
"Never Catch Me" [Music video] – Flying Lotus feat. Kendrick Lamar
2014
Dir: Hiro Murai
What did you listen to growing up?
My tastes in music have been heavily influenced by my two siblings, whom each have different tastes. Among others, my brother was into music like Radiohead, Wilco, Type O Negative; while my sister was into things like Wu-Tang Clan, Mobb Deep and Lil' Kim. When I was 13 I started exploring the types of music they were listening to, along with some of the early 2000s emo stuff like Taking Back Sunday. After a few years of emo, I moved on to hiphop and alternative rock – continuing down the road my siblings had already been guiding me along.
And what's on heavy rotation for you at the moment?


I am a huge fan of campy 80s music, I can always listen to that, if I need to turn gloomy mood 180 degrees. Besides the 80s, 2020 has seen some new releases from Caribou, Jessie Ware, Fleet Foxes and IDLES (to name a few). Which I really enjoy at the moment!
What's happening in your creative world at the moment?
I'm currently working as a freelance illustrator and designer. So I keep on the lookout for new and exciting projects. Work has been a little slow during covid, but I do have a mural project coming up next new year. It's still incubating, so I can't share any details yet.
Where can we find you?
︎
susandb.nl
︎ @
susan.m.deboer
Thanks Susan!
TRACKLIST
Yin Yin - Thom Kï Kï / Buscabulla - El Aprieto / Jerry Paper - A Moment / Babe Rainbow - Peace Blossom Boogy / Meridian Brothers - No Me Traiciones / Altin Gün - Cemalım / Iveria - Песня о Грузии / Elia y Elizabeth - Alegria / Gülden Karaböcek - Dur Dinle Sevgilim / Jacqueline Taieb - Le Cœur Au Bout Des Doigts / Janka Nabay - Santa Monica / Angkanang Kunchai - Teoy Salap Pamaa / Nozinja - Vomaseve Hina ︎