Mixcloud
/
Spotify
Joe is an illustrator hailing from Enfield, the cultural capital of the universe and home to the first ever ATM. He's been based in Bristol for the past 5 years.

Hey Joe! Can you tell us a little bit about your tape and your song selections?
You've walked into the club; a dark, intimate and inviting space with a heavy soundsystem. Your nostrils are flaring from the bass and it's poppin' off already. I'm somewhere at the front, right-hand side periodically shouting "oi!" whilst spilling rum and coke all over the place…
I'd agreed to a 'clubby' mix pre covid, which seems to have taken on a reminiscent feel since we can't go to clubs anymore. Indebted to those life changing, euphoric moments and experiences in clubs, I've picked a mishmash of styles that take me to that perfect dancing place in my mind.
What direction did you take with your cover art, and what was your process?
I wanted to envisage a snapshot of a club where these tunes are being played and danced to, and started out being inspired by Ewen Spencer's photography, particularly his UKG series. Well worth checking out:
ewenspencer.com.
What are your fave album covers, records with a great music and artwork combo, or musical projects with a visual component?

I'm a big fan of Will Bankhead's work, who is a bit of a hero of mine. He's got his fingers in so many pies and it's encouraging to see somebody put cool sleeves on techno records amidst a sea of dull 'minimal' looking stuff. You never know what the next Trilogy Tapes release will look or sound like and there's something precious about that.


Clarky Cat
– Four Legs
2016, The Trilogy Tapes
Artwork: Will Bankhead
An honourable mention for Omar S, who pulls out covers like this and calls his albums "The Best!" or "It Can Be Done But Only I Can Do It".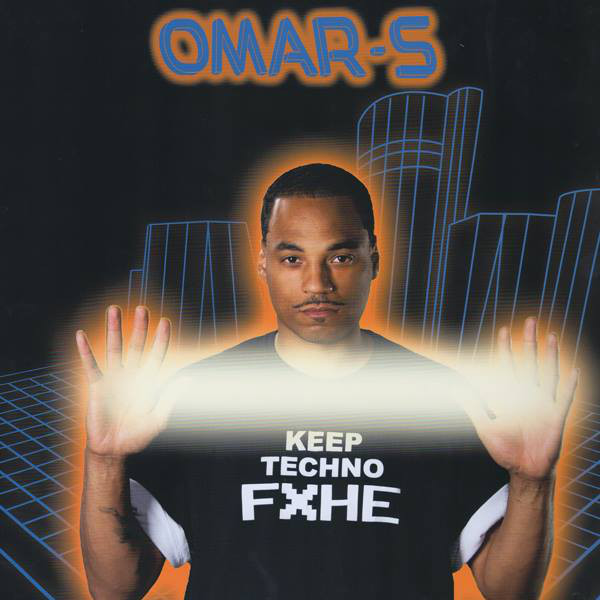 "I Wanna Know" [single] – Omar S
2015, FXHE Records
Photography: Dawn Bols
Zeke Clough who does all of Shackleton's record art, the picture doesn't do it justice.

Devotional Songs
– Shackleton & Ernesto Tomasini
2016, Honest Jon's Record
Artwork: Seke Clough
Last one, at the risk of going on forever. More records that come with comics please.


Invasion of the Mysteron Killer Sounds
2011, Soul Jazz Records
Artwork: Paolo Parisi
What did you listen to growing up?

In my early teens I was a big fringed indie kid through and through, and was obsessed with Lightspeed Champion, Neutral Milk Hotel and Foals (among some more questionable stuff). As time went on I went delving into my dad's CD collection, finding loads of great stuff like PIL and King Tubby.

And what's on heavy rotation for you at the moment?

Pa Salieu is my current favourite and a really exciting artist. If I'm drawing I can't really listen to dancey or intense music and prefer something a little more relaxing. I'm constantly revisiting the discographies of Mica Levi and Dean Blunt, which are both plentiful and endlessly inspiring.


What's happening in your creative world at the moment?
I've just finished an editorial Illustration for The Bristol Cable, who are a great independent newspaper. I'm fortunate to work for them regularly and it's always satisfying to have stuff in print. Aside from that I've got some first forays into animation bubbling away as part of
Thunderchair
, it's been a slow process but I'm really excited to try out a new medium.
I also do a monthly radio show with my pal Adi if you've been feeling the selections! We are every second Tuesday of the month 4-5pm on
1020.live
, or we've been archiving
here.
Where can we find you?
︎
joewatsonprice.com
︎ @
joewatsonprice
Thanks Joe!
TRACKLIST
Jean Binta Breeze - Eena Me Corner / Vigro Deep - Nostalgic / Ikonika - What Kinda Pain Are We Talking About? / Still - Gozpaal - Mustard Riddim / Client_03 - Thought Disposal / Benga - Technocal / Mez - Babylon Can't Roll / Kush Jones - Drum&break / Anz - Stepper / model home - REV / Karenn - Shoes Off / Loraine James - Ahh / Pa Salieu - Dem A Lie / Steve Spacek - Follow Me (Skeptical Remix) / Sully - Werk / Equiknoxx - Melodica Badness (feat. Addis Pablo) / Spice - So Mi Like It / Shygirl - UCKERS / Mansur Brown - Jamilla / Groove Chronicles (Noodles) - Stone Cold ︎