︎
︎
︎

🎵 IT051: Songs to not be a stick in the mud to
✏️ Ollie Silvester
🗓 29.01.20

Mixcloud
/
Spotify
---
Ollie is an illustrator based in Bristol, UK.
Hello there Ollie. Can you tell us a little bit about your tape and your song selections?
My tape started as a playlist based on a personal one of mine, it's essentially songs to lay on your bed and stare at the ceiling to. But as I was working through it I realised it was songs that I find emotional, but not necessarily sad, and I wanted to explore the spectrum of songs that really grab me and work for me in different ways. And this also got me thinking about music and how I use it as a tool to reflect or alter my mood, energy level or soundtrack a feeling and how it moves in waves from one feeling to another in episodes of absolutely binging a particular mood or sound. What I finally went for was a gentle climb, from low and insular through tender and warm finally to the most extroverted and energetic with the climax being the best pop song of all time.
What direction did you take with your cover art, and what was your process?
With the cover I tried to make it look like what the playlist does for me — lifting my mood slowly as the tracklist develops. I played around with a few compositions and directions of how I could best achieve this and this is what I settled with. I didn't approach it like an album cover as such but as more of an illustrated response to the idea.
The process was a fairly simple one for me, or at least how I approach almost everything. Sketched out a few ideas until I had one that worked. Inked it up with the main outline and body. Then using my Lightpad I blocked out a few of the main shapes using paint to get a loose and rough shape. Then I scan it all in, edit and layer up until it looks something like I want it to. The editing usually take a while as i'm very indecisive with colour.
What are your fave album covers, records with a great music and artwork combo, or musical projects with a visual component?

I'm very picky with album covers that I think are great. I mostly like covers that are very textural and illustrative or a very bold and emotive photograph. Quite a lot of goth and the darker side of electronic music has really amazing photographic covers. Stuff like This Mortal Coil, Andy Stott; anything black and white, grainy and slightly odd always grabs me, especially if it has an interesting crop. They feel nostalgic and like a behind the scenes piece of authentic documentation. I think I like covers that look like noise. Like you can almost hear the record before you've even thought about playing it.

Albums I think look as good and exactly like they sound:


Stranger in the Alps
– Phoebe Bridgers
2017, Dead Oceans
Artwork: Angela Deane
Goodbye Yellow Brick Road
– Elton John
1973, DJM Records
Illustration: Ian Beck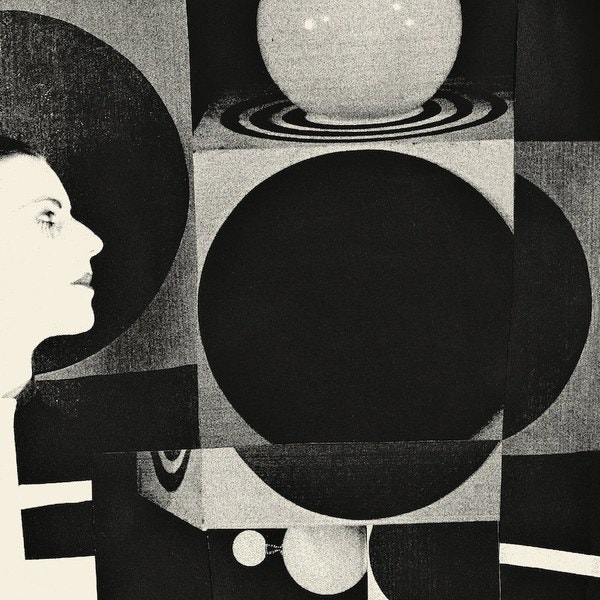 The Age of Immunology
– Vanishing Twin
2019, Fire Records,
Design: Alex Hornsby
Everyday
– Tourist
2019, Monday
Tapestry
– Carol King
1971, Ode Records
Photography: Jim McCrary
Krystal
– Matt Maltese
2019, 7476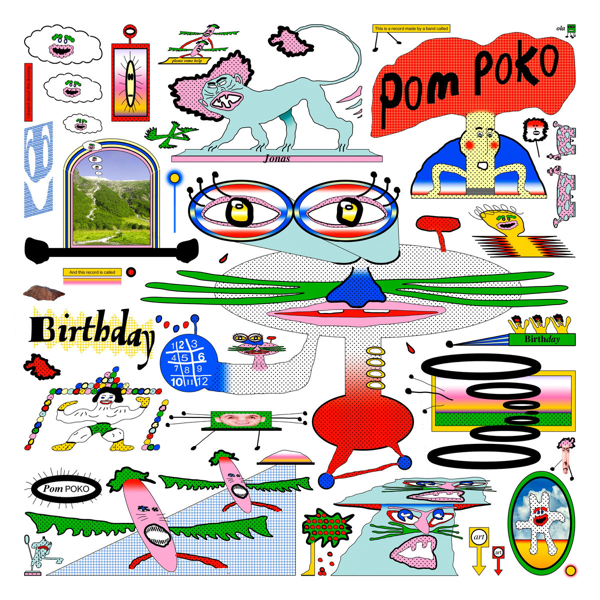 Birthday
– Pom Poko
2019, Bella Union
Design: Erlend Peder Kvam
Titanic Rising
– Weyes Blood
2019, Sub Pop
Photography: Brett Stanley
What did you listen to growing up?
Growing up, I didn't really listen to that much music for a long time. We weren't a house that had lots of music playing, and if it was it was most likely Radio 2.
In the car my mum often played Elton John and ABBA. Amazing. And my dad often played Queen and a mixture of 80's classics. But again, most of the time it was Radio 2. Elton John and ABBA had a big influence over my taste I think and so did Queen. Especially Elton. My hero.
Eventually I got a CD player in my room and raided my dads cd's and bought some of my own, starting with Gorillaz debut album and whatever I decided I thought was cool.
And what's on heavy rotation for you at the moment?

Heavy rotation for me is consistently The 1975 and Elton John. Songs that I will never, ever tire of. Amazing pop music which I'm so attached to. I've been slamming Car Seat Headrest -
Teens of Denial
recently. But I've been on a real binge of more tender and 'beautiful' stuff like Saint Sister and quite a lot of Piano music such as 1631 Recordings'
Piano Cloud
series. Also as I'm writing this I'm listening to Tourist -
Everyday
, It's beautiful.
What's happening in your creative world at the moment?
Currently my most recent projects are yet to be published so all I can say is keep an eye out on my socials. But apart from that, as usual, I'm drawing away furiously and seeing where each idea takes me and hoping to be noticed by someone lovely who wants me to draw for them :-)
Where can we find you?
︎
olliesilvester.co.uk
︎ @
olliesilvester
︎ @
olliesilvester
Thanks Ollie!
TRACKLIST
Grouper - Made of Metal / Sivu - Childhood House / Winter Aid - The Wisp Sings / Joni Mitchell - Both Sides Now / Matt Maltese - Studio 6 / Haley Heynderickx - Show You a Body / Elton John - Indian Sunset / Carly Simon - I've Got To Have You / Phoebe Bridgers - Scott Street (Recorded at Spotify Studios NYC) / Weyes Blood - Something to Believe / Kiran Leonard - Living With Your Ailments / John Cale - Paris 1919 / A Flock Of Seagulls - Space Age Love Song / LCD Soundsystem - Home / David Bowie - Heroes (2017 Remaster) / The 1975 - Me & You Together Song / Grimes - Artangels / Whitney Houston - I Wanna Dance with Somebody (Who Loves Me) ︎