🎵 IT047: Beyond the Abyss
✏️ Chris Cooper
🗓 28.12.19
Mixcloud
/
Spotify
---
Chris is a designer and illustrator based in Manchester, UK.
Hey Chris. Can you tell us a little bit about your tape and your song selections?
Hi Illustrated Tapes! I envisioned this tape as a musical companion to an imaginary dive into the depths of the ocean.
It's comprised of a collection of sludgy beats and ambience. Whilst all the tracks have an aquatic feel to them I have ordered it so that at the start the mix features a more pleasant selection of blissful ambience and tropical sounding beats to represent the calm beauty of the shallows.
However as the mixtape progresses the sounds become darker, deeper and foreboding to reflect the sinister dissent into the twilight zone of the ocean's abyss.
The theme was heavily influenced by the music of Drexciya and the mythology surrounding it and subsequently I have a few tracks by them peppered in. On top of being picked for thematic reasons most of the songs included are by some of my favourite artists and released on some of my favourite labels so I would definitely recommend diving a little deeper into their discographies if you like the sound of the tape.
How did you go about the artwork?
I submerged myself in the music of the tape and drew a piece which I felt captured its dark, aquatic sound.
What are your fave album covers, records with a great music and artwork combo, or musical projects with a visual component?

What a question ! I think there's too many to list here but of the top of my head here are a few from the past year as well as one of my all time favourites.


Pèze-Piton
– Ramzi
2017, 12th Isle
Artwork: Al White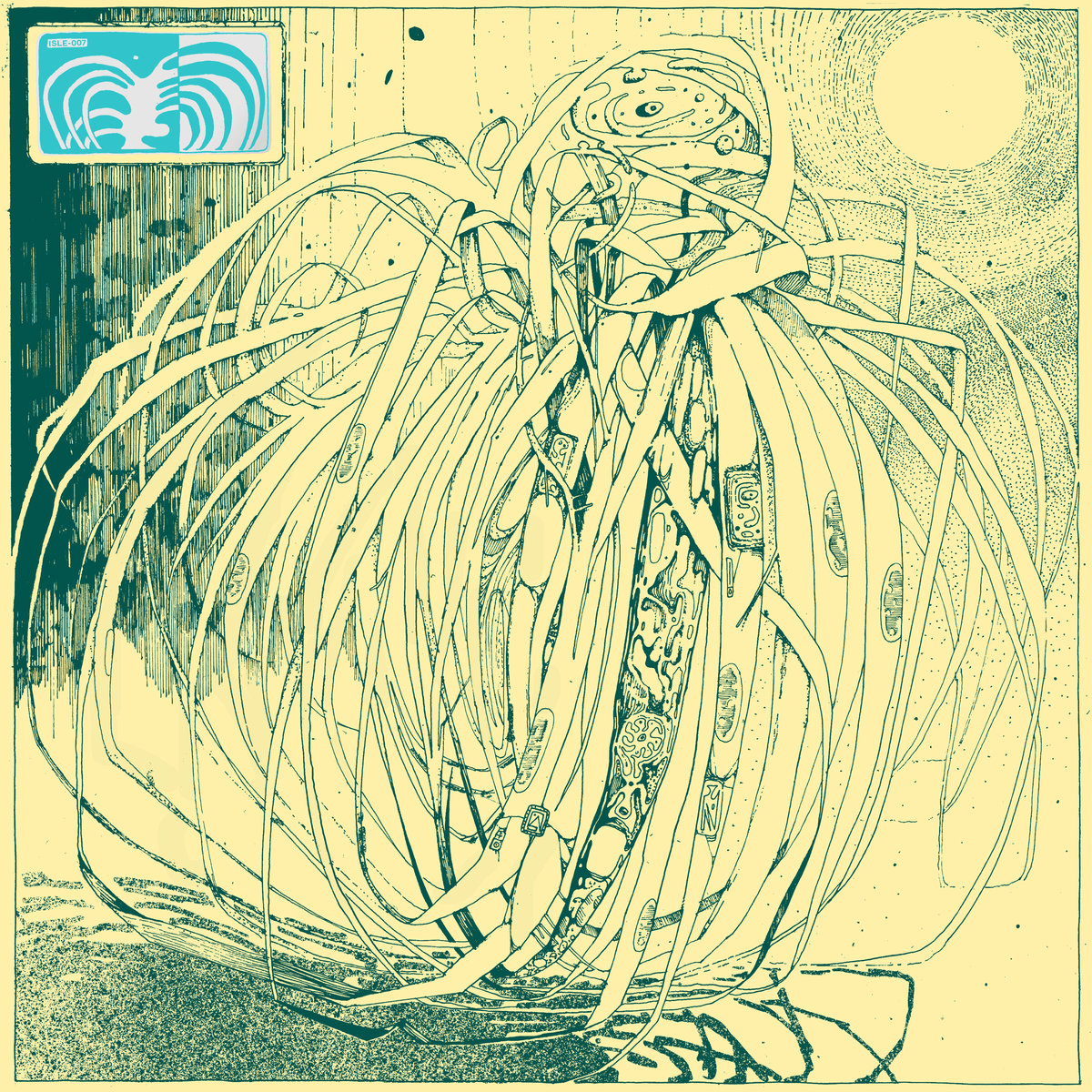 Chlorophytum
- Lo Kindre
2019, 12th Isle
Artwork: Al White
Anything on
12th Isle
, an amazing scottish label focused on releasing wonky beats and spaced out ambient. All the artwork is done by Al White aka Crud who has a very individual and warped approach to design and illustration that mirrors the music of the label.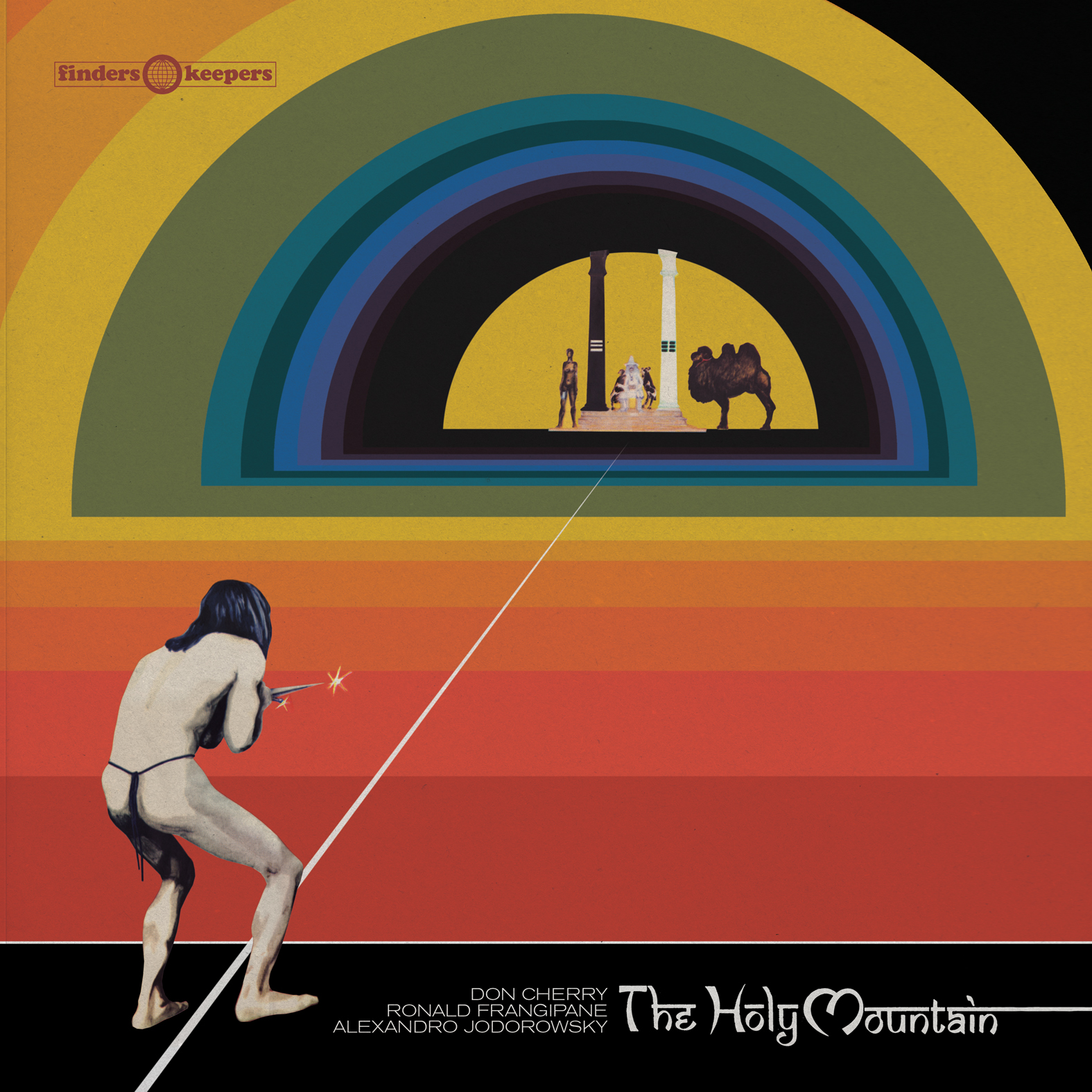 The Holy Mountain - Original Soundtrack
– Alejandro Jodorowsky
2015, Finders Keepers Records
Graphics, design, liner Notes – Andy Votel
Worries
– Job Sifre
2018, Artificial Dance

A stiff, angular collection of EBM accompanied by a beautifully simplistic but powerful character for the album art.


Chemical Flowers
– Helm
2019, Pan 99
Artwork, design, typography - Johannes Schnatmann

An arresting album from start to finish that has one of my favourite covers from 2019.


Downwelling
– Not Waving & Dark Mark
2019, Ecstatic
An entirely unexpected collaboration between electronic music stalwart Not Waving and grunge rock icon Dark Mark that has an amazing cover to boot. I know nothing about who created this or when but it is both beautiful and bizarre.
What did you listen to growing up?
I went through all sorts of phases growing up diving head first from one genre to the next despite them being completely unrelated.
As a kid I was fully obsessed with rock and early heavy metal (think Black Sabbath, Led Zeppelin, Pink Floyd, King Crimson, Jimi Hendrix etc) and then in my teenage years completely flip flopped into listening to nothing but hip-hop with a particular fixation on early 2000s UK Rap (Rodney P, Cappo, Kashmere, Jehst, Chemo etc).
This then led me to following the onset of the LA beat scene (Flying Lotus, Daedelus, Teebs, Thundercat etc) which in turn led to a full blown obsession with electronic music in general. Being from Sheffield this kind of made sense given its musical lineage which includes helping to birth synthpop and being the hometown of Warp records and also Cabaret Voltaire (who are still one of my all time favourite groups).
What's happening in your creative world at the moment?
I have spent the past few months working in collaboration with Sheffield design studio
Peter & Paul
to produce the brand identity for
Big Foot Festival
; a new music, food and beer festival run by We Are Beer.
It has been great to see my artwork applied to a full brand identity across a variety of different formats (both printed and digital) as opposed to a singular piece of artwork.
Where can we find you?
︎
iamchriscooper.com
︎
@iam_chriscooper
Monthly radio show:
Melodic Distraction

Thanks ChrisTRACKLIST
Lo Kindre - Distant Dreams / 7FO - Water Vapour (feat. Sea Urchin)
/ Hidden Operator - (What a Big) Boom / Jay Glass Dubs - The Warmest Dub / Kilchhofer - Wiwanni / Cru Servers - Yellow Domes & The Dawn / Ekoplekz - Seduktion / Huerco S. - Cubist Camouflage / Martina Lussi - Higher Energy / Low Jack - Ice Formula Riddim / Gilb'r - Le zouk du Crepsule / Elecktroids - Mystery World / Lord Tusk - Champion Lovers / Andy Stott - Dismantle / Mars89 - Visitor from the Ocean / Logos - Arrival (T2 Mix) / Disrupt - The Souls Formula / SSIEGE - Regina / Actress - Maze / Drexciya - Birth of New Life / YELLOW MAGIC ORCHESTRA - 灯 ︎