Illustrated Tapes 035: Grrrl Gang

Curated by Cat Finnie
15.07.19
spoti.fi/30CjYEN
Sequenced for front → back listening.
Cat is a freelance illustrator based in London, UK.

Hey Cat, can you tell us a little bit about your tape and your song selections?

Hallo! Yes, I wanted to make a tape to celebrate a lot of the female artists I listen to, and there's also a theme around gender identity. I wanted it to be the kind of playlist that could power me through a day of work, but I never like things to be only on the sunny side, so there are undercurrents running through it.

How did you go about the artwork?

I wanted to represent group solidarity and also have these characters breaking out of 'the box', amidst some wild nature. To be honest, it was pretty much my first sketch - and I liked it, so I drew it up. I used vectors in Photoshop and added grainy texture. I also took the opportunity to experiment a bit with process, creating a greyscale image and colouring just with an 'adjustment layer' gradient overlay.

What are your fave album covers, records with a great music and artwork combo, or musical projects with a visual component?

I loved Janelle Monáe's entire Dirty Computer aesthetic - it's a perfect hybrid of music, fashion, and afrofuturism.


Janelle Monáe -
Dirty Computer
2018, Atlantic, Bad Boy Entertainment, Wondaland
Concept, design, art direction: Joe Perez
Graphic design: Abdul Ali
Photography: Juco
The "
Emotion Picture
" that accompanies it continues and expands on the theme: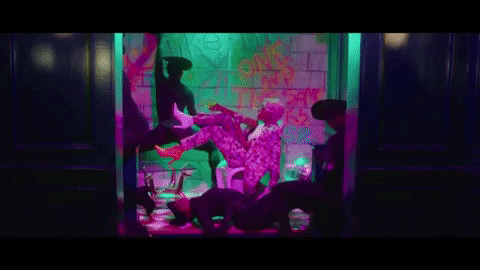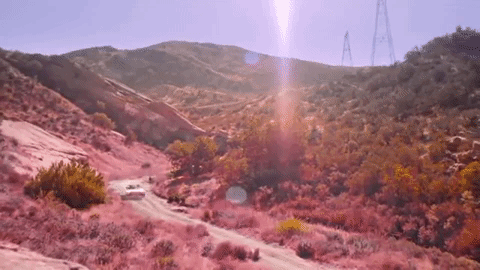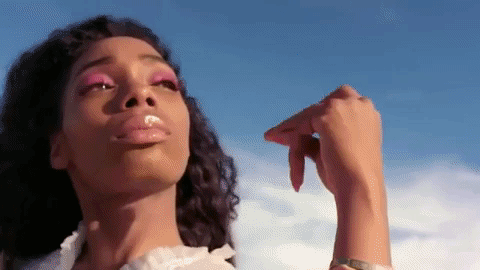 Janelle Monáe -
Dirty Computer [Emotion Picture]

2018
Direction: Andrew Donoho, Chuck Lightning
Direction (music videos): Alan Ferguson, Emma Westenberg, Andrew Donoho, Lacey Duke
What did you listen to growing up?
When I was a kid, I mostly raided my parents CD collection, digging into things like Fleetwood Mac and Kate Bush. As a teen, I also listened a lot to XFM, and things I discovered at the local indie record store - I was a fan of Flaming Lips, Gorky's Zygotic Mynci, Super Furry Animals, and Neutral Milk Hotel.
And what's on heavy rotation for you at the moment?
I put a lot of my favourite things somewhere on the tape! Zola Jesus is very much my music to run to at the moment, I'm really loving the whole of Self Esteem's recently released album
Compliments Please,
and the same goes for Nilufer Yanya's
Miss Universe
.
What's happening in your creative world at the moment?
Lately I've been lucky to be busy with client work, which isn't for me to show yet, but I also have a throw design in the pipeline for
Throw & Co.
and some things on the horizon - a coffee cup for
Drip for Drip
and a film poster for Frances Ha! for a series of film screenings, in association with
Usfolk
. My first book cover illustration also goes to print in January 2020, which I'm excited about!
Where can we find you?