Shake is an illustration community, art fair and publication based in Bristol, UK.


* * *
Welcome back Max! We're so stoked for the return of Shaketember and can't wait to get drawing. Thanks for all your hard work putting it together again. We've loved getting a peek at what you've been getting up to outside of Shake in recent months - can't wait to check out Future Doughnuts after seeing your work for them. What's your creative world looked like since we chatted last year?


I went through a big old Covid induced creative slump that sadly seemed to be a universal thing last year but then Shaketember boosted me right back and got me feeling inspired again, then I got the new shake merch and calendar sorted which was really fun. I then spent more time in the new year working on my own art in my spare time whilst not at my day job. And then since events and things have started happening again the ball has been firmly rolling on the old commission front which has been fun. And then whilst working on all that good stuff I've been getting Shaketember fixed up and ready! It's been hectic but fun and I hope people have fun with it.
Even with the recent lifting of societal restrictions in the UK, figuring out how communities work has still been tough over the past year. How have you found things with Shake?

It's been really tricky to be honest, as I've had to work my day job through out all of the chaos so it's been a very real and wild ride. I did some drawing club prompt posts here and there but found that the lack of events was hitting me harder than expected. I realised that It had been a constant in my life now for years and so having such a huge gap from in person events suddenly kinda made me feel like I was missing a part. I decided to pop it aside for a while and to just concentrate on getting by on the day to day until things felt ready again. So I'm really excited to get going with Shaketember again, last year it was such a saving grace and made me realise how amazing and priceless our creative communities are. There's a lot to be said for sharing creativity with strangers.

Tell us about your Shaketember mixtape selections this year!

This past year I've been listening to a lot more music and In the run up to Shaketember I've been slowly putting together a playlist which is eclectic and fun. I've ran through it again at the end after tweaking it a bit and I think it's a good one to draw to. I hope people enjoy it!

And how did you land on your cover art?

I try not to overthink stuff with Shake's art and kinda just dive in and see what's up haha.


Speaking of cover art – do you have any fave album designs or other bits of visual treats from the music world this past year?

Recently I've really been enjoying looking at old Billy Bragg record covers and the cover for The Atomic Mr Basie by Count Basie (which is on the playlist) it's a really out there piece of artwork for it's time and I feel that you could easily mistake it for something made recently. As for new record covers I've been diggin; Leaving None But Small Birds – The Body and BIG|BRAVE, DARE, Chubby & The Gang and Turnstile (anything those bands put out visually or audibly I love), Tendinite – Neither/Nor is also a banger of a cover.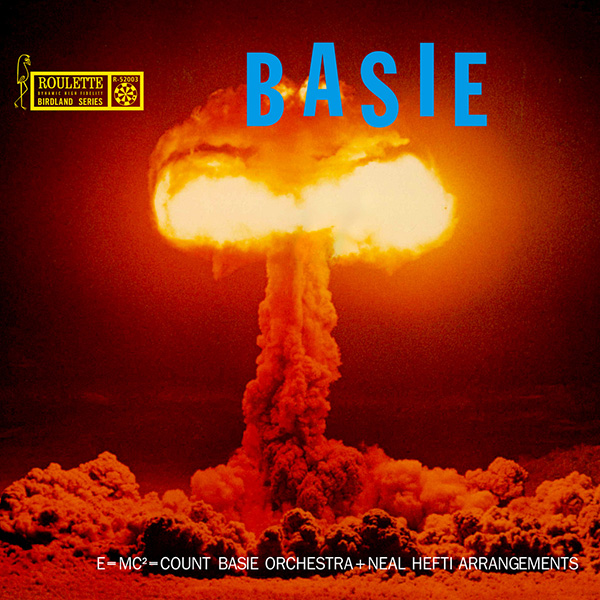 The Atomic Mr. Basie
– Count Basie
1958, Columbia
Photography: Alain Chevrier
Leaving None But Small Birds
– The Body and BIG|BRAVE
2021, Thrill Jockey
Artwork: Bo Orr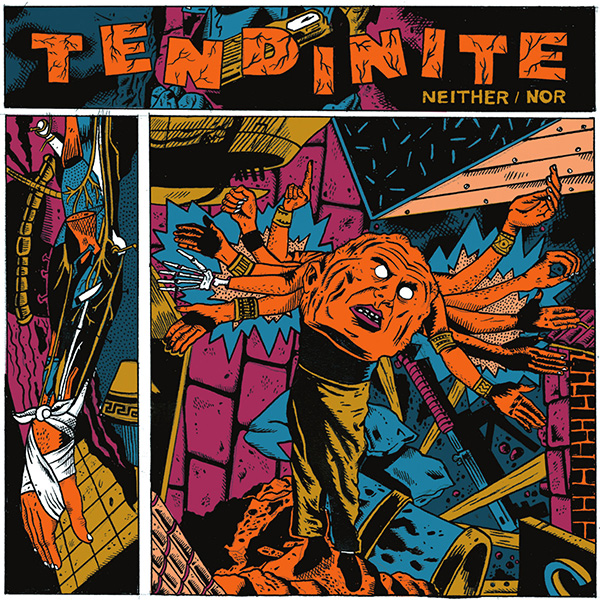 Neither/Nor
– Tendinite
2021, Hell Vice I Vicious
Artwork: Val L'Enclume
And what sounds have been on heavy rotation for you since we last spoke?

I've been listening a big old mix but been listening to way more heavy music and punk/hardcore stuff sprinkled with nice music here and there. Some songs that I had stuck in my head on multiple occasions which filled me with much needed optimism and good energy were; Joujou Zewa by Tabu Ley Rochereau, Linga Ye To Oling Ngai by I'OK Jazz, Stalkin' by Duane Eddie and Silly Games by Janet Kay (to name a few). I discovered Silly Games via one of Steve Mcqueen's Small Axe movies called Lovers Rock and honestly the scene with that song will just stay with me forever. I really implore everyone to go and watch those movies and admire Steve Mcqueens amazing work. Oh and then I've been really loving Orville Peck, Giveon and spinning NTS daily!

Do you have any Shake plans on your radar for next year?

I'm not really feeling ready to be doing big fair events with lots of people in small spaces just yet but want to look at doing some manageable social events and take it from there. It's tricky to plan too much ahead still, but I've got some fun ideas cooking away in my head!

Take it easy, Max. Speak soon :-)
︎
shakebristol.co.uk
︎ @
shakebristol
︎ @
shakebristol